Another uneventful August 21 has passed once again proving that the Ninoy Aquino magic has not only faded, it's been utterly crushed. The dawn of the death anniversary this year of the late former Senator Benigno Aquino Jr saw the hashtag #NinoyIsNotAHero "trend" on Twitter. Margaret Claire Layug reported via GMA News Online that "[as] of 9 a.m. Friday, the hashtag was third on Philippine trends with more than 13,000 tweets talking about it."
Layug quotes the "expert" De La Salle University professor Jason Cabañes who had this to say…
"I think it speaks to one shared narrative about the Philippines that has gained some traction in recent years: the failure of EDSA and its resultant oligarchic democracy," Cabañes told GMA News Online.

"More worrisomely, it speaks to a broader shared narrative about how maybe democracy isn't working and that maybe we should be like our neighbouring countries. They may be more authoritarian, but they seem to be doing better than us," he added.

"I think this is something that we should challenge by offering new shared narratives about the value of democracy for our society. But [it] needs to be something that resonates with people. We can't keep coming back to previous stories that people seem to have rejected," he continued.
Evidently the Philippine Opposition still don't get this and continue to latch on to the obsolete narrative and fail to evolve.
How do the Philippines' Opposition camps expect to return to power legally if they continue to hang on to a political cliché that no longer resonates with the Filipino people? This is the challenge the Opposition need to step up to: to reshape themselves under a winnable brand — a task made doubly difficult by an Old Guard of "thought leaders" who stubbornly continue to believe the Aquino brand is still the old political Midas Touch of yore.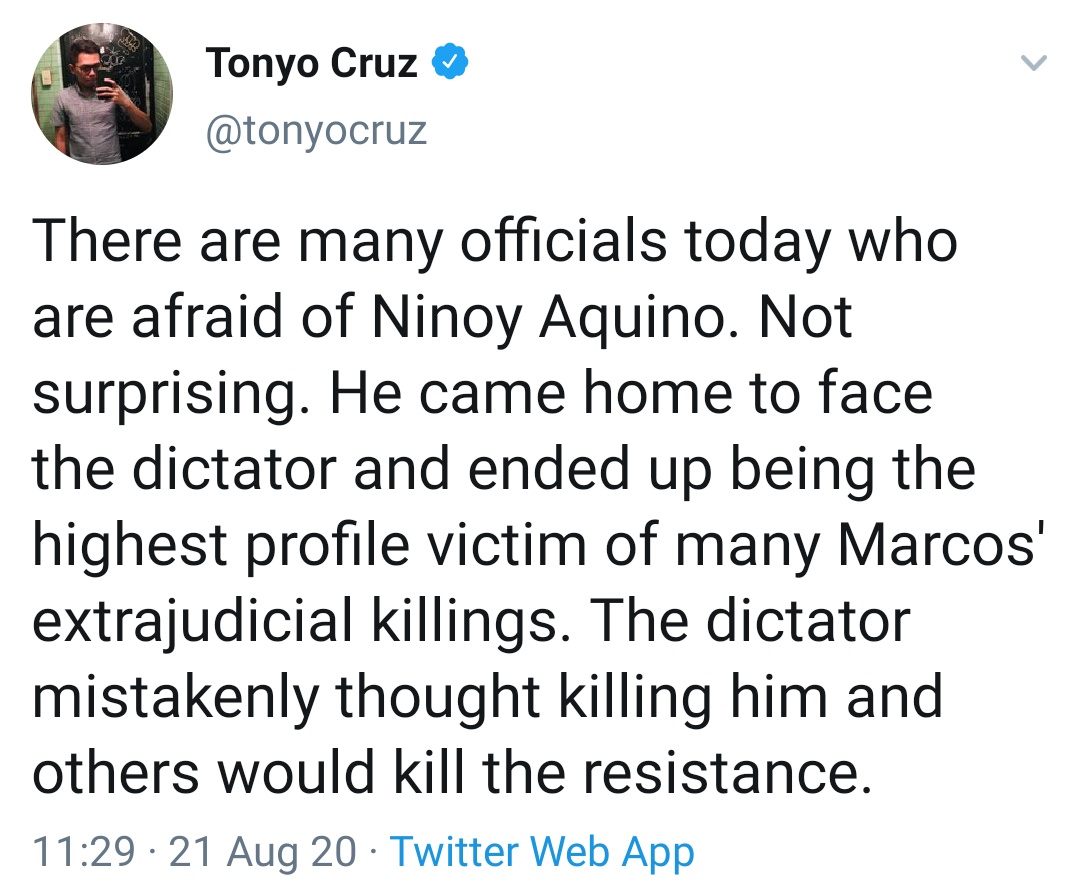 Herein is the current reality the Philippines' opposition camps need to face. Nobody is "afraid" of Ninoy Aquino. No politician who is serious about running in the next election will touch the narrative with a ten-foot-pole. Indeed, even the bloc within the Opposition rabidly loyal to the Aquino-Cojuangco feudal clan — a.k.a. the Yellowtards — no longer even sport the Aquinos' political colours.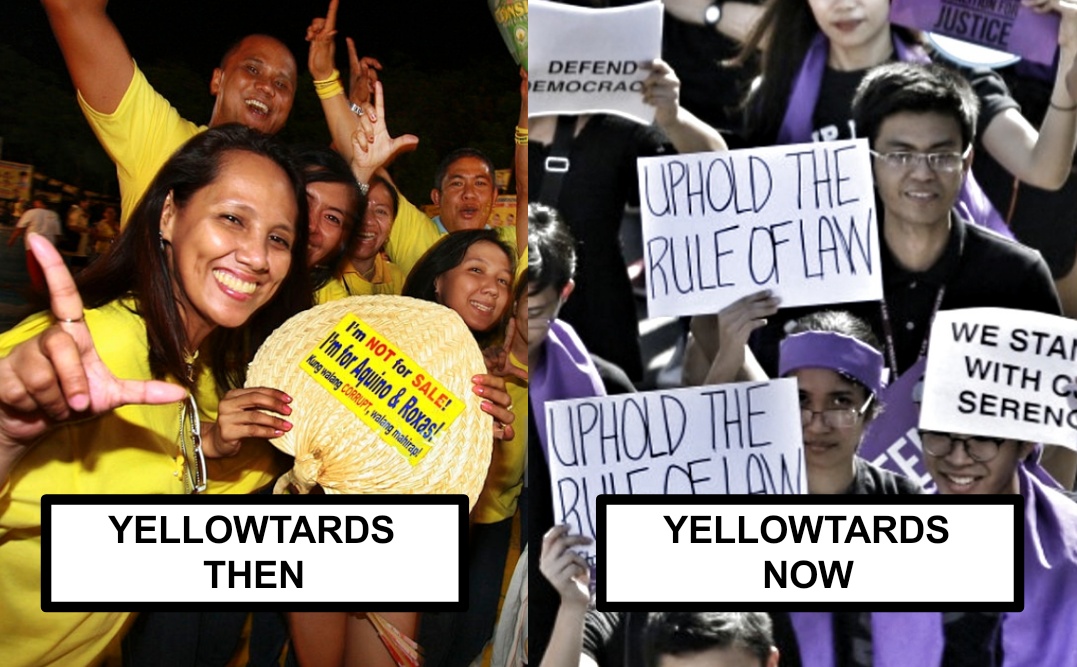 Indeed, the biggest casualty of this baffling devotion to a failed ideology is none other than former Secretary Mar Roxas whose failure to bag the presidency for the Yellowtards back in 2016 contributed to paving the way for the ascent to power of current Philippine President Rodrigo Duterte.
Something's gotta give. Actually, it already has. Ninoy Aquino is no longer the winnable symbol of the Philippines' chi chi political camps. It's time the Opposition come up with a new narrative that looks to the future and lets go of a history they dishonestly wrote for themselves.
benign0 is the Webmaster of GetRealPhilippines.com.