The communists certainly won't be happy with the latest ululations of the Yellowtard-led Philippine Opposition. In recent calls by supporters of Philippine President Rodrigo Duterte for a "revolutionary government", "thought leaders" of the bloc rabidly loyal to the Aquino-Cojuangco feudal clan are now invoking the new law to pose a challenge to this latest campaign. In her usual editorialised news "reporting", Rapplerette Lian Buan asks, "are the revived calls for revolutionary government legal?"
Seeking the "expertise" of University of the Philippines Constitutional and Political Law Professor John Molo, she gets a resounding affirmative.
"Public officers took an oath to protect the State. You can't have the same people plotting revolts. It doesn't matter what you call it. Anything that does not follow the strict letter of the Constitution is an assault on the State itself," said Molo.
Not surprisingly, the characteristic selective activism of the Yellowtards is now on full display with its foremost partisans now seizing this bit of legal insight.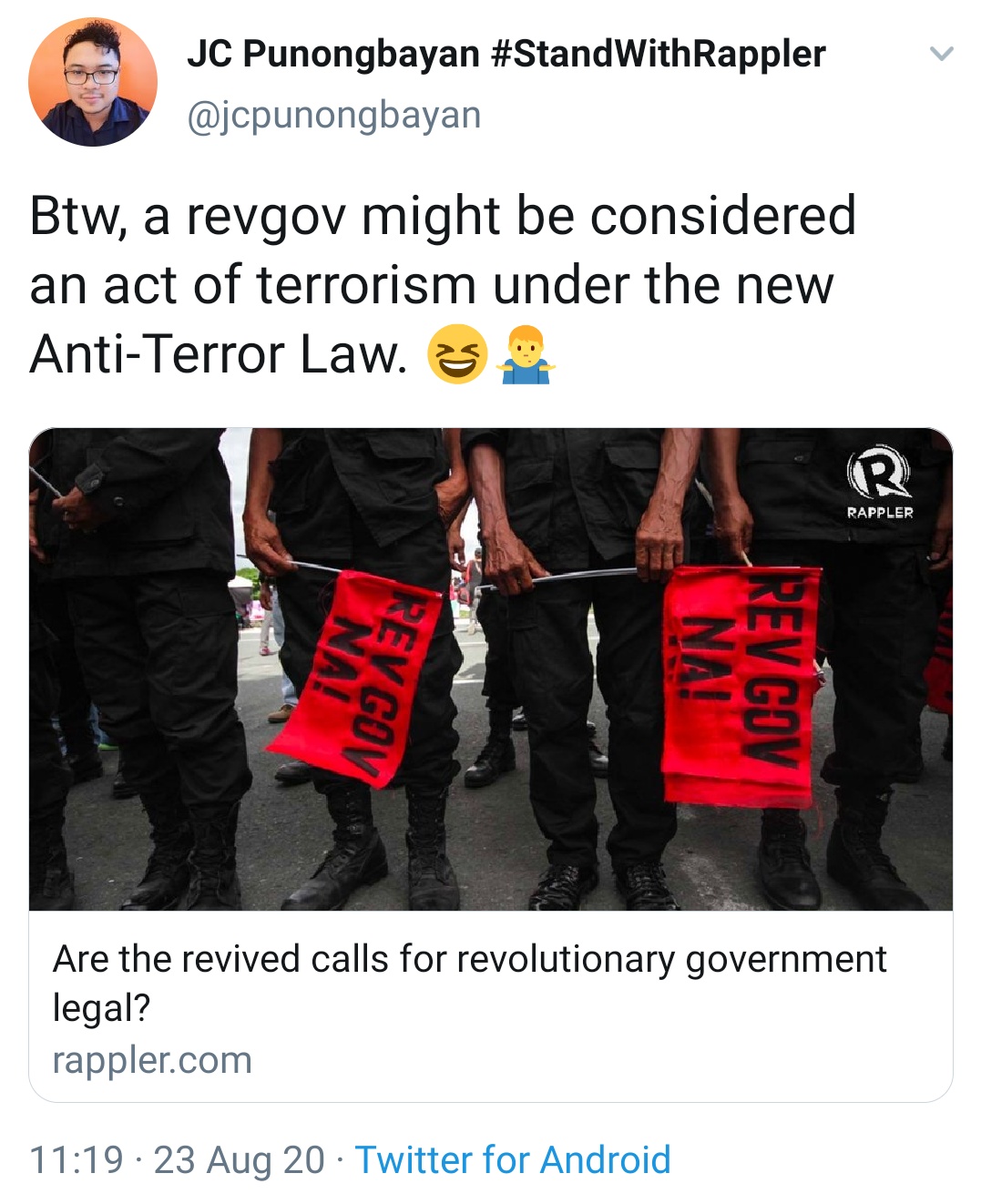 No less than COMELEC Commisioner Rowena Guanzon weighed in on the matter issuing an aggressive call to action on Twitter.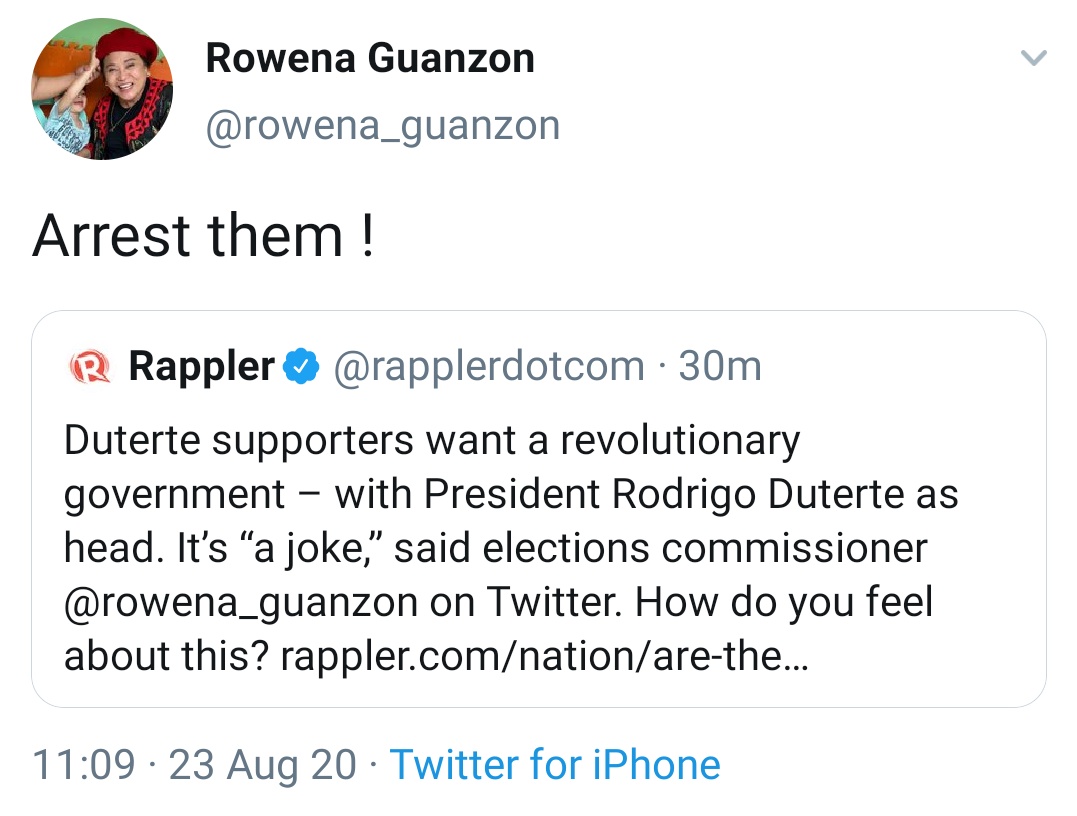 The lesson here is that the Yellowtards need to first think before they protest against bits of legislation that they perceive to be "attacks on dissent". Turns out they now have a basis to act on Guanzon's call thanks to the Anti Terror Law they got all so shrill about just a month or two ago.
benign0 is the Webmaster of GetRealPhilippines.com.