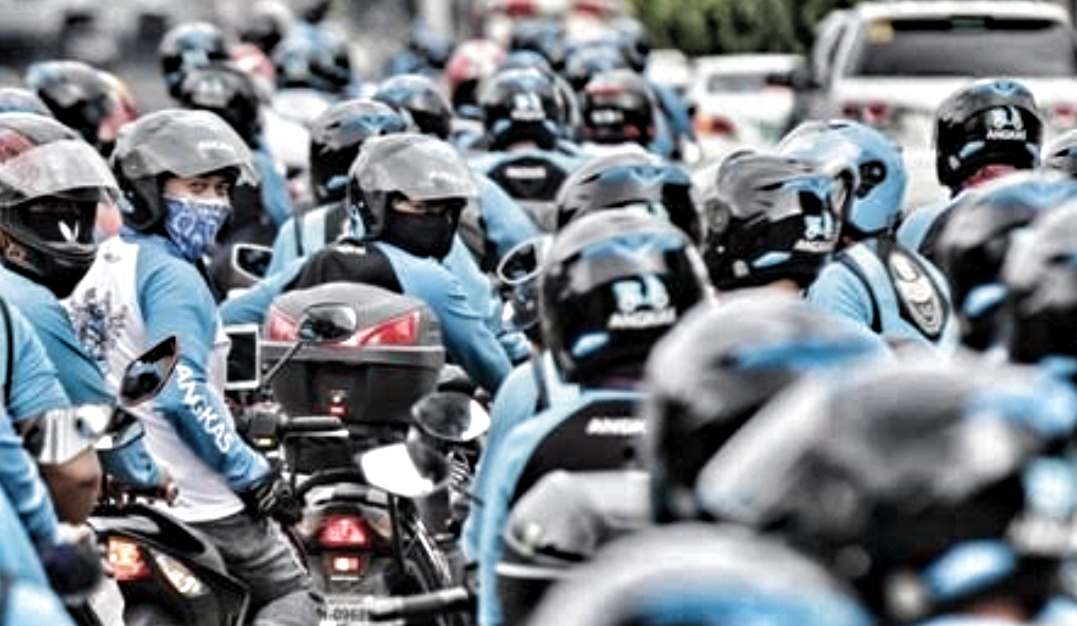 The latest fashionable hashtag at the moment is #SaveAngkas. Angkas (a colloquial term for "hitch a ride") is a motorcycle ride hailing and delivery service that is one of those modern-day jeepney-style solutions to systemic problems that could have been avoided if Filipinos exercised a bit more foresight and longer-term planning. The Philippine government is putting in measures to regulate the industry but "activists" have since rallied to the cause of the service citing how "essential" it is to modern living.
The arguments in defense of Angkas are the all-too-familiar ones that play the Victim Card. "Activists" cite the jobs and job opportunities that would be lost if limits are placed on how many motorcycles franchises could field. They also cite how a lack of alternatives "forces" people to embrace these approaches. Sounds familiar, right? This is because these are the same sorts of arguments that seeded the enormous jeepney infestation that Filipinos suffer today.
In essence, businesses like Angkas are a manifestation of the Lechon Manok Syndrome that afflicts Filipino industrial sensibilities. The Lechon Manok Syndrome refers to a time back in 1990s when Lechon Manok stands proliferated all over Metro Manila. An easily-replicated business model, Lechon Manok took off as hordes of "enterprising" Filipinos jumped into the fad hoping to make a quick buck on what, at first, looked like a no-brainer business. Not surprisingly, the Law of Supply and Demand caught up and the enormous numbers of Lechon Manok entrepreneurs that infested the industry spread demand thin and sent prices into a downward spiral.
This is the story of Philippine industrial non-progress encapsulated. Right there, for that matter, is the oxymoron in any notion of Filipino "industrial" sense.
Development strategies based on businesses that rely on the Philippines' enormous reserves of idle labour are the lazy approach to industrial development. Businesses like Angkas bank on mere labour-added-value to turn a profit. They buy labour in the Philippines' dirt cheap market of undifferentiated workers and resell them for a bit of margin. As these industries run their course over the years, such as we had seen in the jeepney problem, they become entrenched social cancers that are difficult to root out to make way for real systemic solutions.
Thus we see today how similar development approaches that came before now hinder modern progress. OFWism, jeepneys and tricycles, squatters, sidewalk vendors, and social media influencing have become the careers of choice of an entire generation of Filipinos who can't think of better ways to solve ordinary problems.
In calling for an effort to "Save Angkas", today's "activists" are essentially calling for a continuance of the Philippines' tradition of industrial mediocrity. True national wealth can only be built on a foundation of a deep and extensive capital and industrial base. This is because wages only rise when capital is employed to increase labour productivity. If all Filipinos are good at is reselling raw labour and promoting dead-end cottage industries like Angkas, there is no hope in their ever catching up with countries like Singapore which had made successful transitions from labour-intensive to capital-intensive economies.
benign0 is the Webmaster of GetRealPhilippines.com.