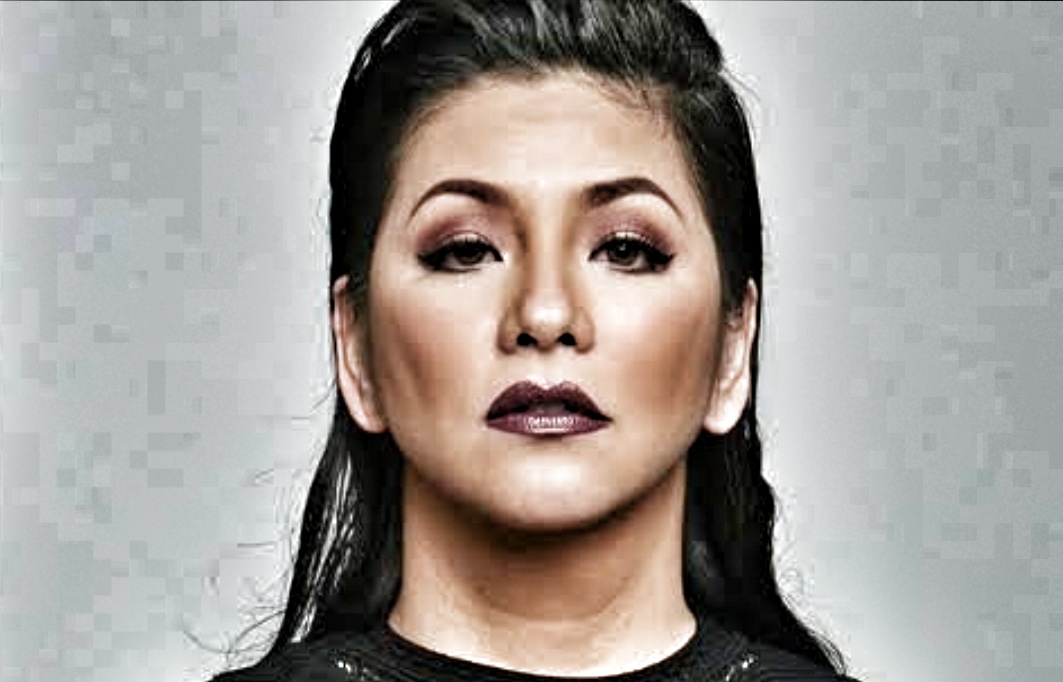 Fans of Regine Velasquez insist she remains the "Queen" of Philippine song. They cite statistics, ticket sales and fan engagement as "evidence" of her star power. But is popularity, particularly in the Philippine setting, a true measure of excellence?
This notion needs to be challenged. First consider that Regine Velasquez is a profitable asset of a big corporate media business — the vast ABS-CBN Kapamilya enterprise. As a reliable cash cow (in more ways than one), Regine Velasquez Inc enjoys a well-funded support operation that promotes and keeps her social media profile at the top of its game. This is not to mention the promotion and marketing empire ABS-CBN employ to keep her fans hooked the old-fashioned way.
Like those of any other major celebrity, "Team Regine Velasquez" is a huge and highly-organised fan base. They are practically a religious cult in both form and hierarchy with their own scripture, priests and priestesses, and canon law which, acting in concert, issue the latest "official hashtag" and taglines that the flock then tweets, retweets, quotes, and subquotes en masse until the next "official" set of digital artefacts are announced.
Indeed, if journalism "thought leaders" like Maria Ressa and her Rapplerettes are frightened of the partisan "troll armies" they keep screeching about, they are shrieking up the wrong tree. The Gestapo-like fantards of Philippine showbiz are the bigger concern. They are usually a benign force that pander to their starstruck ignoramus adherents on most days. But when mobilised to political ends and concripted to goose step to the tune of one or another politician's or party election winning machine, they could subvert an entire electorate with a power that could humble even Mark Zuckerberg.
Indeed, the current Opposition led by the Liberal Party (a.k.a. the Yellowtards) have recognised this power and are now invoking the Kraken. No less than Philippine "vice president" Leni Robredo herself has called on these Philippine showbiz celebrities to rally around the Yellowtard cause.
"I'm inspired that there are celebrities who have the courage," Robredo said in Filipino. "It's not easy for those who find the courage to speak up because they're vulnerable to attack. These people are brave for saying what's on their mind."
Perhaps, "inspired" in much the same way Filipino showbiz fantards are inspired by even the most brain-dead pronouncements of their favourite movie star or "Songbird", Robredo, to be fair, mirrors the sad quality of the Filipino Vote.
It has long been recognised that showbiz has been the death of intelligent political discourse in the Philippines. Isagani Cruz for his part wrote on the state of the Philippine entertainment industry in an Inquirer editorial dated the 16th June 2006:
Benjamin Franklin said that if the people misuse their suffrages, the remedy is not to withdraw the precious privilege from them but to teach them in its proper use. The entertainment industry, which has the most available access to the [Filipino] people through the movies, television, radio and the tabloids, is instead purposely miseducating them.

The Philippine entertainment industry is not only a vast wasteland, as television has been described in America, but a vicious instrument for the abatement of the nation's intelligence. The shows it offers for the supposed recreation of the people are generally vulgar and smutty, usually with some little moral lesson inserted to make them look respectable, but offensive nonetheless. On the whole, they are obnoxious and unwholesome and deserve to be trashed.
No thanks to media conglomerates like ABS-CBN that possess enormous and powerful marketing machines that allow them to sell mediocre crap to a Third World audience hungry for an escape from their wretched existence, there will always be mediocre Filipino entertainers who make hundreds of millions of pesos delivering a scream rather than a song.
Hope lies in an intelligent citizenry and that hope can be realised if Filipinos are cured of their addiction to showbiz opiates like Regine Velasquez and other such "stars" who merely sing other people's songs and sing them badly to add insult to the routine insult they contribute to the Philippine arts.
benign0 is the Webmaster of GetRealPhilippines.com.