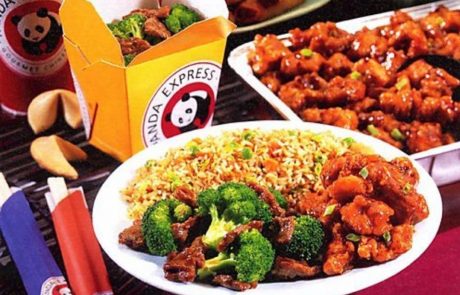 Over the last several days, social media's been abuzz over the coming of Chinese food restaurant chain Panda Express. Funny that as it comes in the middle of all the bad press businesses are getting over their employment practices. Contractualization is now a dirty word thanks to the SJWs (social justice warriors). Beyond the rhetoric of these activists, however, I'm pretty sure ordinary Filipinos will be making a beeline to make the payrolls (as contractuals or permanents regardless) of any new business that comes to our shores.
It seem, though, that the longest queues will not be composed of people seeking employment. They will be made up of Filipinos with cash in their pockets who fancy themselves as connoisseurs of branded multinational "cuisine". Thanks to the buzz created by "influencers" (many of whom, totally missing the irony in it, double as SJWs when convenient) around it, there will likely be lots of selfies backdropped by steaming Panda Express dishes flying around the Net in the coming months.
What baffles me about all this is the sort of food involved. Chinese food! I would have thought there'd be enough authentic Chinese food being served (both within households and in commercial establishments) to keep Filipinos happy enough. I suppose you just need to slap a trendy logo on something to make it sell — a seriously effective strategy in brand-crazy Philippines.
For high-rise inhabitants like me, the call of quick meals that appear to be healthy (because, hey, it's Asian food!) every night has always been a problem. There's the issue of the slow poisoning-by-MSG we put ourselves at risk to. But then, I think simply breathing Manila's air puts all that in proper perspective. Healthier options, of course, cost money. And the healthiest of all — home-cooked meals — cost an even more precious commodity: time. Time shortage is just an illusion though because I think that's all due to the digital lives we need to attend to in between Netflix binges. Fast food brands somehow manage to compete with those distractions (the allure of "belonging" to a clique of consumers drawn by perceptions of "quality" products).
While Panda Express is "trending", however, probably makes the walk to the nearest store a worthwhile undertaking I suppose. After all, that dopamine fix we get when trying something new is hard to resist. We can also thank the powerful magnetism of our social media timelines for that addiction as well. That's all premised on the assumption that Orange Chicken rocks. Well, to each his own. I still think chicken should be fried and brown a-la Max's. But the brand. The Brand.
Frustrated artist doing geek for a living.