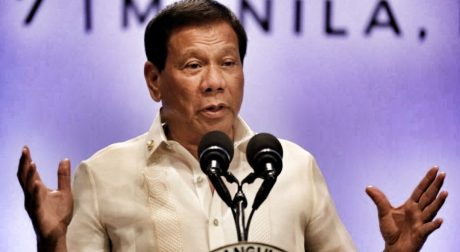 But of course the Philippine Opposition thinks so. Led by the Liberal Party (a.k.a. the Yellowtards), the Opposition has done nothing but call for the end of the Duterte administration. But really, in the bigger scheme of things, is the resignation of the president really that big a deal?
The bigger question the Yellowtards fail to answer is simple:
What happens next if or when Duterte resigns?
In essence, all the Yellowtards are really doing is insulting the intelligence of the Filipino people. They are proposing that the state be plunged into turmoil following the premature termination of a presidency (which they continuously howl for) and yet offer nothing by way of a path forward to mitigate that likely scenario.
This proves that the Yellowtards apply a scorched earth approach to acquiring power. They do not mind if the Philippines is destroyed in the process of achieving their ends. It is therefore hardly surprising that the Yellowtards and the communists are now in bed together to achieve their ends. Because the key strategy they share is the demolition of an entire government in order to put up their own envisioned regimes.
The Yellowtards together with the communists are the loudest factions of the broader Philippine Opposition. Yet one wonders whether there are people within this broader group that actually offer a more productive, more level-headed and more intelligent approach to opposing an incumbent administration. It would, indeed, be a huge tragedy if the Filipino people are deprived of the opportunity to embrace such an Opposition — one that seeks to build rather than destroy.
The question really is not about whether Duterte should or should not resign. The question is about what the path is forward given all plausible scenarios. Led by the Yellowtards and infested by communists, the Philippines Opposition is not up to the task of providing that guidance.
benign0 is the Webmaster of GetRealPhilippines.com.