The National Football League is back. The good news is that even here in basketball myopic Philippines we get the NFL on TV albeit on standard definition. Instead of nice looking extreme sports when there is a break in the action we get commercials for US shows dubbed in Tagalog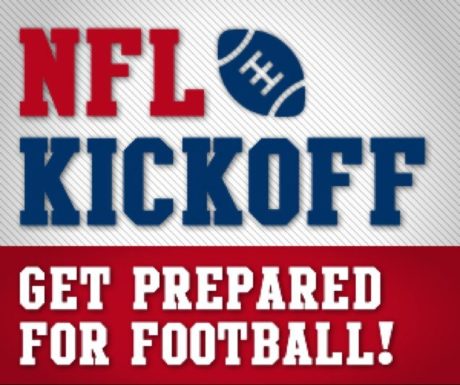 Think about whatever TV series you like, when the show returned for a new season you always had questions you wanted answered like what will happen to the Starks after Ned lost his head? Or how will the Dexter/ Deb relationship evolve after she caught him in the act ?  Every time you are excited over a sequel or a cliff hanger it's always because there are questions that are unanswered in your brain that are unanswered. Sports is the real reality TV.
Some of the questions this season I am looking forward to seeing answered this year off the top of my head?:
AFC EAST:
Tom Brady can't just keep going and going can he ? I want some of that TB12 stuff.
Ryan Tannehill returns to the Miami Dolphins after missing the whole year due to injury. His replacement is now a reality TV star. Will he finally deliver on expectations ?
Will the New York Jets mess up 3rd over all pick from USC Sam Darnold like they have the other QBs they have drafted in the last four years? No other team in the NFL has drafted more QBs in the last ten years than the Jets (7).
Will the Buffalo Bills first playoff appearance in 17 years be the start of something good or just a mirage?
AFC North
Will Pittsburgh be able to overcome the New England hurdle? Todd Haley was to Ben Roethlisberger as Gloria Arroyo was to Noynoy. Now that Haley is gone , you don't hear Big Ben hint at retiring anymore.
Will the Cleveland Browns finally get a win for the first time since Christmas Eve 2016?
Will Joe Flacco play better with a shiny new toy ( Lamar Jackson)  that might be a threat to replace him? Joe's problem was he got all he could get after his Super Bowl win leaving the Ravens very little money to improve the rest of the team.
Will Marvin Lewis finally breakthrough and give the Queen City a playoff win? He has been there since 2003 and he is no Bill Belichick so the last few Januarys have made us in the 21st century feel what it was like to watch Rasputin.
AFC South
AFC West
Can Jon Gruden light a spark under the Raiders after a decade in the booth? Some criticize his handling of the team's defensive stalwart Khalil Mack. Gruden has a ten year contract, think about that when you feel you are empowered at work.
When will we all stop reflexively saying San Diego Chargers? They were sneaky good last year?
Did you notice that a Hall of Fame QB (John Elway) can't seem to even identify a reliable pro QB in the draft?
Will Andy Reid's QB reputation be intact now that he has given Patrick Mahomes the keys to the Chiefs? He has done a lot with a lot less.
NFC East
Was it wise for the New York Giants  to skip on a QB in the top of the draft for a RB despite obviously wanting to move on from Eli Manning last year? A running back can make you look good on the short term but they are rarely around for the long term.
What is the significance of November 5 2018? That will be the game that if Dak Prescott has the urge of passing to longtime Cowboys safety valve , he will have to heave one to the announcer booth where Jason Witten is now making his living.
Will the other Gruden make good use of the usually effective rarely flashy Alex Smith?
Will the Philadelphia  Eagles be able to focus through the distractions and even win two playoff games this year? Remember , it was nearly retired backup Nick Foles that guided them to the Superbowl last season not Carson Wentz.
NFC North
Will the Vikings sink or swim after their so close yet so far playoff run last year? They seem to think bringing in Kirk Cousins will help. You like that? 
I will cheat here because the question for the Bears is always the same. Can they build a football team that can win despite a stadium and a city that has never been kind to their own quarterbacks?
Another obvious question for the Detroit Lions. Can   they crack the code and make a Bill Belichick disciple ( Matt Patricia) look good? I feel Matthew Stafford is more than a competent QB. The Lions though have rarely put together a decent team in how many decades?
Will Aaron Rodgers get the Packer faithful to R-E-L-A-X this season since he is coming back from a collarbone injury that decided the trajectory of their 2017 season?
NFC South
Does it even matter that Jamis Winston starts off the season suspended? He is 18-27 for his career. Does Harvard alum Ryan Fitzpatrick still have a few surprises left this late into his career?
Is this the year that the Falcons will make us forget the biggest choke job in Super Bowl history?
Can the combo of Drew Brees and Sean Payton provide a post Bountygate deep playoff run before the former hangs it up?
Shouldn't Cam Newton be getting more respect ? Any player taken at the top of the draft is almost always going to a very bad team. He took over a team that only won twice and survived the ups and down which lead to a Super Bowl appearance three years ago.
NFC West
Should we be reading more context to Jimmy Garoppolo's 5-0 record in 2017?
The Rams sure have a lot of talented players like Todd Gurley, Ndamukong Suh and Aaron Donald but does it have a boom or bust feel?
What does the post Legion of Boom era look like in Seattle?
Will Arizona's running game return to its 2016 form? They have a brittle veteran QB and a highly touted rookie backup.
Tune in to the NFL to find out the answers to all these questions and for new questions.
Putting a very sharp needle into the balloon known as Pinoy Pride since 2012.