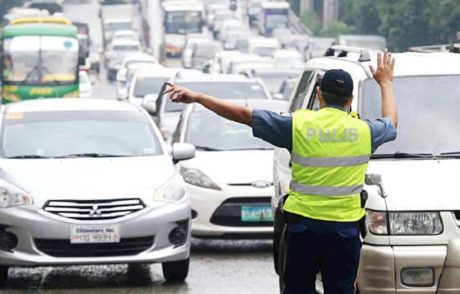 I recently got into a Facebook group comments section with the topic of the Land Transportation Office (LTO) regarding aftermarket lights, exhausts, horns, etc. It started with one complaint of a person who got traffic citations for his aftermarket blue corner lights and aftermarket exhaust on his scooter. He was basically saying that the LTO is somehow preventing him from modifying and ultimately "improving" his ride. He added that there are much more important issues to be addressed by the LTO than his "silly" offenses.
I commented with links to RAs (Republic Acts) and LTO memoranda which state facts about his complaints. Further on, he was basically nitpicking on these laws such as, how bright should the lights be to be considered too bright and how loud is too loud as there are no clear definitions. To which I replied that these laws and regulations were crafted such that other motorists will be able to use the road with him peacefully with no serious risks to life, limb and property. These went on and and on, with endlessly whining about how the LTO is not fair and is not able to implement it well, etc, etc. Fed up, I stated, that respect for other people's right to use the road does not need parameters to be measured, and that he should ask his parents about respect for other motorists. Traffic laws and regulations must always be followed regardless of whether or not there is an apprehending officer present or not. That must have hit a raw nerve as challenges to meet him at some place and threats of bodily harm were issued. This went on with more of his riding buddies chimed in with the same threats and challenges. Comments of "inglis kasi ng inglis, wala naman pala ibubuga". I gave up and left the group.
Are these the kinds of road users you would want to encounter on the road? It is a simple regulation, and they could not find reason to comply. It is no wonder why we have anarchy on the road every day. Traffic jams, traffic violations, traffic altercations and accidents, counterflowing, road rage, etc. are now very common.
It leads me to conclude that the overall attitude of our general road users reflects the kind of citizens we are. We keep harping on about CHANGE, big word for Pinoys. Yes we managed to elect Rody….. and then what? We are still the same bunch of Neanderthals. We are still the same selfish, arrogant, SOBs, who will try to circumvent laws, rules and regulations. We are still the same nation of people who cannot care less about what this country turns out to be, Rody or no Rody. We are still the same country of tambays and snatchers. We are still the same people, jay walking, wall-peeing, trash littering, pagpag-eating, awa-seeking bunch of Pinoy crybabies.
How dare we dream to move out of being a Third World country!
Hard hat, coveralls and safety shoes….. that's my life.