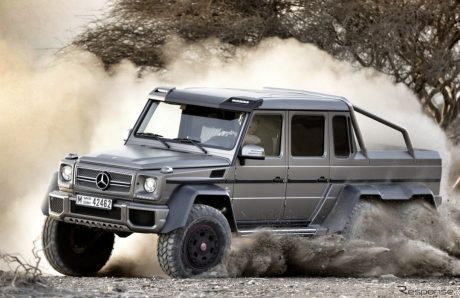 My social media feeds for the past few days have been filled up by a post of some guy with a mildly-modified SUV, getting apprehended by the Land Transportation Office (LTO) for "unauthorized modifications", including a mild lift and an LED bar. The LTO was quoting JAO No. 2014-01. Quoted below, among others
"a) the failure to attach or improper attachment / tampering of authorized motor vehicle license plates, including the attachment of any unauthorized plate/s or any accessory or device to and/or around the authorized motor vehicle license plate, or any manner of attachment that impedes in any way the visibility or reflectivity of the authorized motor vehicle license plate; b) driving an unregistered motor vehicle, including driving a motor vehicle with unregistered or fake substitute or replacement engine, engine block or chassis; c) unauthorized modification motor vehicle, including a change in color and other unauthorized modifications of the standard manufacturer's specification not covered by the preceding section b.; and, d) operating a motor vehicle without or with defective / improper / unauthorized accessories, including horns, sirens, whistles, blinkers, brakes, early warning device (EWD), brake (foot and hand brakes), brake lights, headlights, interior lights, signal lights, tail lights, mufflers, spare tire, or any other accessory, device, equipment or part that is manifestly prejudicial to road safety."
Let me be the first one to agree about penalizing those which are prejudicial to safety. If any motorist is found to be engaging in acts prejudicial to road safety then by all means, he deserves to be fined.
Similar to the LED lights brouhaha a few years/months back, the LTO failed miserably to implement their directive. The reason is that they really never categorized the directive and just fired it shotgun. The Pinoys with their "basta makakalusot" mentality will exhaust all loopholes to circumvent any law. So it  was a wasted exercise on the part of the LTO. I did opine that time, that without the law specifics, every motorist should just consider respect to other motorists as basis. "Alam mo naman kung nakaksilaw ka sa kasalubong e".
This time again, LED light bars were mentioned. How can this be unsafe if it is not turned on while driving on the roads? I agree, apprehend the guy who uses this on the road, fine him to kingdom come, confiscate his lights, etc. But turned off? Common LTO, you are not that stupid.
Large tires, unless the tires are obviously not intended for road use, e.g. farm tractor tires, steel studded tires… then I see no safety violations here. If the LTO is focused on safety then apprehend all with balding tires, cheap China-made substandard tires, and cheap recapped tires. Yeah, most jeepneys are guilty of these violations. Do you even know which tires are usable on the street?
Steel bumpers, the purpose of this part is safety against animal strikes, as it is common in Australia, and for winch mount. In the Philippines, it is about safety also. Safety from that wayward jeepney and truck who is "nawalan ng preno". No need for me to install this as long as the LTO can assure me that the other motorists I share the roads with are qualified, their vehicles passed proper inspection from the authorities. I can tell you that only a small percentage of jeepney and truck drivers are really qualified. Proper vehicle inspection by the LTO is not done properly. Small motorcycles also abound which will  ding and scratch your beloved ride at a stop light and leave you without even saying a word. You need proof of that? Dont be stupid LTO. I will take this safety matter into my own hands and drive with my steel bumpers, thank you.
Unauthorized modifications, who authorizes? You, LTO? You cannot even implement an LED light directive properly. It seems you are clueless about the necessities of daily driving in the Philippines. Do recognize that most of us in the 4×4 community have very mild modifications such that if we intend to take our rigs on road and off road. We know what is a practical modification to safely drive our rigs off road and still be safe and drive-able on road. Competition rigs cannot be driven on roads, we know that, that is why they are brought to the competition on a flatbed trailer. If you want to know unauthorized modifications then just look at the jeepney, the tricycle, the kuliglig, etc. Those were modified by unknown welders in unknown shops all over the country. My modifications on the other hand use parts manufactured and tested in Australia done by their approved installer, so there.
LTO, please, for the road safety, stop aiming at the 4×4 community, which is a low-hanging fruit. Easier to ticket those private owners, anyway huh? Get those dilapidated jeepneys, trucks, etc and their stupid drivers off our roads first.  Apprehend those with blinking brake lights, multi colored corner lights, etc. Ticket those who do not know how to follow simple traffic rules and observe proper road courtesy.
What you need is a clearly defined specifications in consultation with the 4×4 community and technical resource persons to get the proper information before the issuance of the directive. Let us all agree first on matters prejudicial to road safety, before you go shotgun apprehending everybody in the 4×4 community. Because we have the same objective, road safety.
Hard hat, coveralls and safety shoes….. that's my life.