Topping the oddities that happened over the past few days is the trending hashtag #25BillionScam which nearly overtook #ColdPlayManila a couple of times over the past few hours.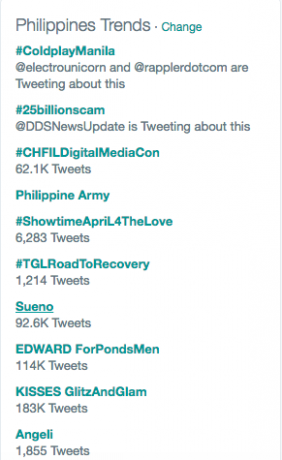 I'm not sure how many tweets it takes for a topic to trend, but I'll estimate that it's in the magnitude of a couple of thousand per hour and if more people tweet about the #25BillionScam over the next few hours, there's a chance it'll start trending worldwide.
The #25BillionScam appears to refer to alleged anomalies surrounding a land deal between the Tagum Agricultural Development Company, Inc. (TADECO) and the Bureau of Corrections and the Bureau of Corrections (BuCor).
In a news report, Justice Secretary Vitaliano Aguirre was said to have created a panel of investigators who will look into the TADECO-BUCOR land deal which was signed in 1969 involving over 5,000 hectares and is alleged to be grossly disadvantageous to the government.
This follows the filing of House Resolution (HR) no.867 prods the Committee on Good Government and Public Accountability to look into the TADECO-BuCor JVA. The resolution claims that the Philippine government stands to lose an estimated P25 billion from the lopsided deal, wherein TADECO is only required to pay a measly P5,000 per hectare per year compared to the standard P200,000 per hectare.
TADECO is owned by Dava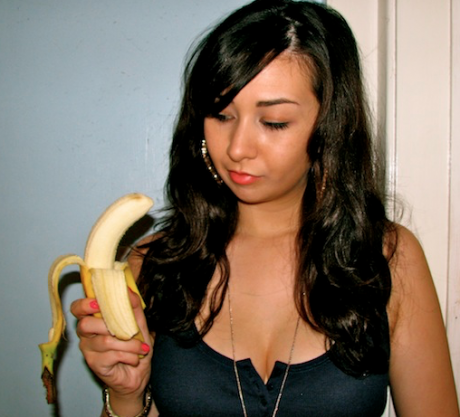 o Del Norte Representative Antonio "Tonyboy" Floreindo, one of President Rodrigo Roa Duterte's biggest campaign financiers. Records from the Commission on Elections (COMELEC) indicate that Floirendo Jr. plunked P75 million into Duterte's campaign, or 20 percent of the total contributions.
Whether or not such a large amount of money is meant to secure certain concessions from the current administration is something I would like to doubt. After all, President Duterte has shown himself resolute in his fight against crime and all manner of corruption.
Hopefully, the P75 million that Floreindo contributed to Duterte's campaign will not prevent the current administration to remedy the grossly disadvantageous land deal or cause the redistributing TADECO's land to poor peasant farmers in Davao Oriental.
ACT-Teachers Party-list Rep. Antonio Tinio recently raised the possibility that the lands of the Davao penal colony that's being used by TADECO could be turned over for agrarian reform.
"Kailangan din tignan yung working conditions nung workers as Davao penal colony. Kailangan tignan ang condition ng mga magsasaka doon, at kung dapat i-turn over yung lupa for agrarian reform," said Tinio. (Translation: We also need to look into the working conditions of the Davao penal colony workers. We have to look at the conditions of the farmers there and whether the land should be turned over for agrarian reform.)
Given President Duterte's recent swift decision to fire DILG Secretary Ismael "Mike" Sueno over alleged anomalous transactions, there is some reason to believe that the administration and its allies in the House of Representatives will toe the line… OR ELSE.