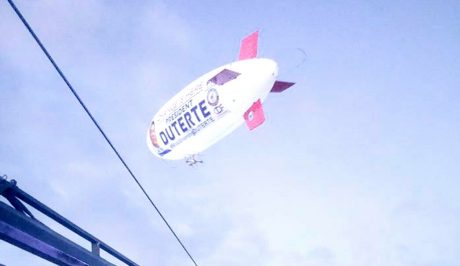 What was the Inquirer editor thinking? A post by writer Boying Pimentel (on Twitter as @boyingpimentel) published on the Inquirer, via its US bureau, encouraged Filipinos to Vote against Duterte in Time poll to prevent more killings. A link to the article was also posted on Pimentel's Facebook page.
Evident in the title of his article is the underlying logic Pimentel applies to his call, that one can "save a life in the Philippines" just by going "online and vote against Rodrigo Duterte in the Time Magazine poll for the 100 Most Influential People." Pimentel asserts, "Anyone but Rodrigo Duterte", and;
Here's why: A victory for Duterte in a poll by a prestigious international media organization would mean a tremendous PR boost for a leader who inspired a terrifying bloodbath in the Philippines, a killing spree that has claimed the lives of more than 6,000 Filipinos.
The astounding heights of logical nonsense in this piece is only matched — and outdone — by the fact that it was published on a major Filipino news site; none other than the eminent Inquirer.net.
Pimentel rightly calls out that "this process [of providing an online poll] can easily be manipulated". Indeed, Filipinos are renowned for their penchant for using such facilities to "spam-vote" their personal interests into insta-fame using their sheer numerical presence on the Net.
Pimentel inadvertently furthers this sort of thinking — that the salvation of the Philippines lies in foreign intervention; either by a foreign government, or a foreign media outlet like TIME. This monumental war for territory on an online poll such as that made available by TIME Magazine coming from both sides of the political fence so describes the sad desperation of the lot in Philippine society. That the TIME poll is seen to be such a valuable trophy speaks much about the intellectual, social, and political bankruptcy of the Philippines.
What escapes Filipino is that any international "award" or artefact of recognition that is "won" by spam-voting does not, in any way, contribute to the value of the hapless honouree. The honour bestowed is not real — and will be hollow at best. If Duterte wins the Most Influential "award" by his supporters' spam-vote, he will be a winner only in their eyes. And if he loses because of his critics' spam-vote (presumably heeding Pimentel's call) he will only be a loser in their eyes.
No Filipino wins either way. Only TIME Magazine will be laughing all the way to the bank with its ad revenues — another windfall raked by a multinational off the backs of Filipino cheap labour.
benign0 is the Webmaster of GetRealPhilippines.com.