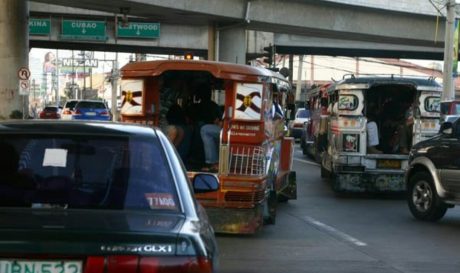 Christmas season is well under way. Malls are jam-packed, traffic jam….etc. It seems that the Pinoy nowadays has lots of disposable income. Whoever said that the Philippines is in poverty now? Makes you want to believe the guy in yellow shirt with the yellow ribbon on his collar?
Inside malls and shopping centers, usually at their main arteries, there you will see, in all their glory, motorcycles, cars, and SUVs on display. Sometimes with pretty sales personnel, and some with just pretty convincing sweet talkers. These vehicles on display can be had for a very low down payment as low as Php 28K or in some cases zero down payments. Makes you wonder why you ever bought your new smartphone now when you can have a new car or a motorcycle for almost the same cash outlay. With the arrival of the Chinese makers and Korean badged cars, these goods which, couple of years back, seemed out of reach to the common Pinoy is now within his means. In fact, this has been going on for some time now. Our roads now are clogged up not only by public transport but also with subcompact cars, full sized cars, small SUVs full sized SUVs, extra-large sized SUVs and noisy motorcycles. All well and good.
Well no, with more Pinoy motorists why does it seem to me now that there are even more arrogant motorists? I really don't know what it is with the Pinoy mind and a new vehicle, that he feels he can buy you and your friends too (sorry couldn't help it). Or is it just me?
Case in point 1: I was about to enter our driveway so I tried to stop at the most extreme right side of the road (limited by some road works) with my hazard lights on. Mind you this is just a road with relatively light traffic, but in my mind I wanted to avoid inconvenience to other motorists, with the hazard lights on, they should know that they could just overtake at their own judgement. Going in reverse, I was startled at the view of a motorbike stopped just few inches from my rear bumper and was not able to reverse into my driveway until the motorbike moved towards the left side to pass me. My window was open so at the right moment they managed to give me angry looks which could kill plus curse words and the bird. Please note, I said "they". That means the driver and the wife, oh and yes, a toddler and a baby held by the wife. (Of course the curses and the bird mainly came from the driver and his wife)
Case in point 2: In a mall parking area, where we all know a slot is worth a life. Barely spotted somebody leaving his slot, oh goody. Hazards on stopped just beside the slot still to be vacated. I have to back-up a bit so he can vacate the slot. Was about to reverse and lo and behold a puny car at my back side! Flicking his head lights and motioning me to move forward. I realized that he couldn't back up as other cars are also behind him. I moved my aging oil burner forward thinking the puny car will leave me alone with my now vacated slot. My mistake, he went into my precious slot before I could reverse into it. Talk about kabastusan. I hesitantly went down and talked to the driver of the puny car and told him, that obviously, I intended to park there, and his words were "unahan 'to eh, may problema ka?" Walked to my rig, shaking my head, imagining backing up my rig all over his puny car. If only I could…
Case in point 3: SLEX middle lane travelling at 90 (hey I'm a slow driver, also my old oil burner is slow), still managed to catch up to someone slower than me. Glanced at left side mirror – clear, flicked turn signal and pressed accelerator to pass slower vehicle at passing lane. I admit, my vehicle is struggling to reach 100, engine screaming to pass the slower vehicle so, yeah, it took a bit of time. Then from my rear view mirror, with headlights on high, flicking angrily, a Fortuner – basically shouting at me to get out of his effing way and get back to the loser lane! Got back to the loser lane as soon as I could to let the angry bloke pass. The Fortuner's passenger side window opened and the angry driver and passenger gave me the bird as they sped off.
I guess the bottom line here is, even the average Pinoy enjoys the privilege to own a motor vehicle, be it the lowest cost Chinese sub compact or luxury SUVs, it just so sad that road manners is so hard to come by in the Philippines.
Hard hat, coveralls and safety shoes….. that's my life.