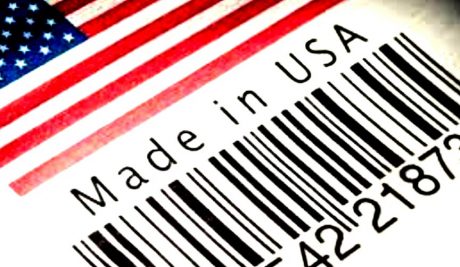 There's certainly been a lot of hullabaloo after President Rodrigo Duterte allegedly cursed American President Barrack Obama. As a matter of fact, there have been more than a few articles written about it as of late. There are those that say that President Rodrigo Duterte should learn some manners or at least some diplomatic tact and then there's the crowd that says it's about time that the Filipino people shed their "colonial mentality" and no longer be beholden to the United States. However, while both sides definitely have a point, I would instead like to ask: "Is 'colonial mentality' our real problem as a country or is it instead 'cultural ignorance'?"
Okay, granted, I was raised by an American and spent most of my childhood watching foreign shows like Small Wonder, Mr. Belvedere, Tansformers, G.I. Joe, Gummy Bears and what not so you can accuse me of "colonial mentality" all you want. Before I go on though, I'd like to tell you a little something I noticed from a local film I was forced to watch not long ago.
It was It Takes a Man and a Woman starring John Loyd Cruz and Sarah Geronimo. Now, if you've kept up with my works here in GRP, you can probably tell that I'm not really all that fond of watching mainstream Filipino films to start with. I only gave this film a chance out of a sense of loyalty for my friends and, if I actually enjoyed it, it was only because I was with my friends at the time.
Anyway, there was this particular scene where the lead actor and actress were speaking with a clerk or agent at an airport. The clerk or agent in question was a woman of color and was either of African or Caribbean descent and her most notable feature were her colorful dreadlocks. I have trouble remembering it all now but it seemed the lead couple wanted to discuss schedules with the clerk and it was apparent that the process was quite complicated and that the two would have to wait.
It was then that John Loyd Cruz said something along the lines of "Kasing-gulo ng schedule niyo iyong buhok mo." (Your schedule is as messy as your hair.) Take note that he said those lines in Tagalog and it was implied that the clerk in question didn't understand what he had just said. The audience around me, including my friends, burst into laughter at that.
I kept my mouth shut through the rest of the movie but I felt positively horrible about that scene. I thought that if that scene were real and I was there, I would've confronted John Loyd Cruz's arrogant character and demanded that he apologize to the clerk whose culture he was largely ignorant of. I mean, how would he and perhaps the rest of the audience would have felt if a large foreign man stood up to the couple and belligerently told them to "piss off" and wait their turn?
Look ladies and gentlemen, over the years, I sincerely doubt that "colonial mentality" is our real problem but is, in fact, only a symptom of what really ails us as a nation: cultural ignorance. Okay, I'll give you all the benefit of the doubt because, after all, most of what I know relates only to my observations and experience. If you're looking for empirical evidence or solid figures then I recommend you not waste time by reading this article (or rant, if that's what you'd prefer to call it) and read the works of other contributors here as they may be more reliable or more up your alley.
So let's start with something more local, shall we?
Notice how we perceive people with provincial roots to be ignorant and primitive. I certainly know a good many people, some of them friends even, who see Negritos as simple-minded savages. They generally look down on said people despite the fact that I have also read about Negritos who have proven themselves to be efficient engineers and educators.
It's like we have essentially carved into our minds that the Negritos and other indigenous peoples of the Philippines like the Igorots, Badjao and Lumads are simply savages and nothing more. If they are ever included in a TV program that isn't a documentary, they are cast in the role of slapstick comic relief to be bullied and made fun of by the heroes. They are almost always only secondary to the protagonists and are used as a cheap source of laughs. It is a major rarity when they are cast in serious roles wherein they are equal to the protagonists who are often represented by halfie actors and actresses who look nothing like what an actual, garden-variety Filipino would look like.
As for colonial mentality…
What can I say? It is again a product of our cultural ignorance, our inability to be more sensitive to people who are not like us or do not share our beliefs and traditions.
Take for instance that the word "kano" is used all too often to denote people with light skin even though one can safely say that there are about as many kinds of Caucasian people as there are Asians. Many of us simply assume that a white person is an "American" even though they could just as easily be Australian, Canadian, French, German or Russian.
I don't really know or understand why but Filipinos are all too often beholden to white people because, as I've come to discover over the years, once you get past the language and cultural barrier, there's really no real difference between us at all.
Now it doesn't matter if  you're a Negrito in some school in Iram trying to do your homework before class starts or a German waiting for a train to take you to work to save up on gas money, aren't we all on some deep level the same? I mean really? I know some of you find Phil Collins songs corny but the line "I know we're different but, deep inside us, we're not that different at all!" has always rung true in my heart. We are all citizens of humanity and it doesn't matter what color your skin is, what deities you believe in if any or which political candidate you support.
If the only people you accept are people who look, talk and think like you, then I can promise you that you'll always be alone. However, if you're willing to accept and love others, be they from the streets of Johannesburg, the jungles of Mindanao or the Ural Mountains and regardless whether they follow the teachings of Christ, the words of the Qu'ran or believe instead in their own morality, then I can truly say you've come a long way as a human being.
I hope this all made sense to you…
I HAVE RETURNED TO LAY WASTE TO OUR ENEMIES!