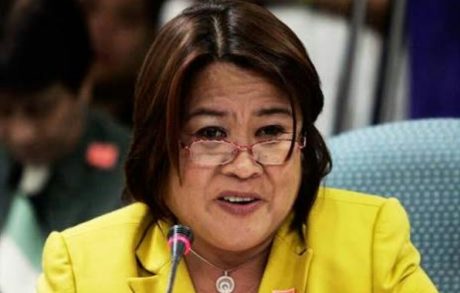 Well ladies and gentlemen, the cat is now out of the bag and Senator De Lima now faces not just charges of fraud but also, apparently, adultery.
Now, I'm going to admit that yes, I do dislike Senator Leila De Lima. I find her mishandling and misuse of "human rights" disgusting. I find the way she protects the rights of criminals as both unjust and cruel to victims of rape, robbery and murder. I find her pompous attitude and self-important behavior pretentious and pathetic.
However, while her acts of adultery are indeed off-putting, I would have to say that it is a more personal issue than some of her more prominent illegal and unethical activities such as her involvement with drugs and misuse of human rights. While it's also true that her recent trysts are indeed associated with drug syndicates and her relationship with a married man is deplorable, I still think that it seems slightly less relevant than the other, more important issues that surround her.
I'm not writing this article to defend Senator De Lima, mind you. I am however writing this to call out the attitude of various Filipinos who are criticizing the senator's sexual practices and are actively demonizing her. I mean yes, adultery is indeed unbecoming of her title as a senator, I still think it is not the place of our equally adulterous and malicious countrymen to call her out. All things considered, I can probably guess that Senator De Lima isn't the only bigwig in the Philippines who's guilty of adultery. To call her out as the only immoral politician in the Philippines is both unfair and hypocritical beyond measure. Heck, even our President, Rodrigo Duterte is willing to admit that he himself is a womanizer and barely even brings up Senator De Lima's dalliances with her driver and simply focuses on the woman's opposition against him and his administration.
To be honest, as I've already said, I don't like Senator De Lima and I'm pretty much glad that her title and actions as a prominent member of the CHR or Commission on Human Rights is now being questioned. But I'm none too fond of self-righteous people who seem to think that Senator De Lima is the only prominent politician with an immoral background and as if her acts of adultery alone are what call into question her activities as a senator.
I must say that while her acts of adultery are indeed immoral and pathetic in some ways, I do not think it is our place, the common Filipino people, to judge her. If anything, we should judge her for her corrupt activities as a senator which has, time and time again, protected criminals from justice. If anyone has a right to judge the senator, it should only be her family and the family of the man she had had an affair with as we have little business when it comes to her personal life.
Let's learn to focus on what's important and learn to put aside prejudices and irrelevant issues…
I HAVE RETURNED TO LAY WASTE TO OUR ENEMIES!