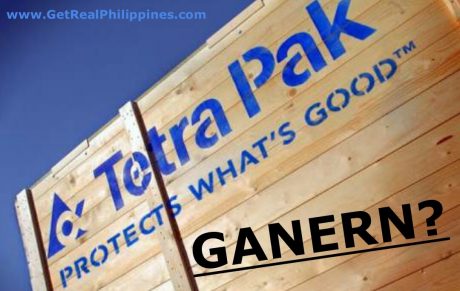 So here we are again ladies and gentlemen. Again, I would like to go out of my way to tell you all that this will just be another rant rather than a right and proper article but sometimes, some things need to be said regardless of how harsh they may seem. Also, I really don't care if you don't agree with me because five times out of ten, you probably aren't going to like what I'm going to tell you. But, like I said, there are things you need to hear even though you may not like what is being said.
Now, first and foremost, let it be known that I have never really been big when it comes to fads and trends. Of course, I try to fit in with modern fashion whenever I can but, truth be told, I never really care all that much if people find what I wear strange. As long as it's appropriate for the occasion and the venue, I'll roll with it. For someone like me, fads and trends are indicative of "herd-think" and is a sign that those participating in it simply lack the individuality or intellect to think of something else, possibly more productive.
I would now like to call out the "Pak Ganern" challenges that seem to have taken the country by storm. Look, while I'm not a fan of fads and trends like I said, that does not mean that I disapprove of people doing what they want during their free time. I can also admit to engaging in senseless behavior when I have a lot of time for myself. Indeed, by all means, you may imitate what they do in Showtime and slap each other silly for all I care. For greater entertainment value, I suggest the hosts use bricks or flails to make things even more interesting.
But now, I must ask, what positive impact does it actually have for the common Filipino?
Will it, for instance, somehow improve the economic status of the country?
Apparently not. The economic status of the Philippines is currently in dire straits thanks to the incompetence and delusional thinking of former president Benigno Simeon "BS" Aquino III. Now, current president Rodrigo Duterte is working hard to undo a lot of the economic damage brought about by rampant poverty and apathy, there's still a lot that needs to be done before the country can rise out of the mire of foreign debt and abject squalor brought about by destitute citizenry.
And no slapping and dancing won't help solve that.
Can it, somehow, solve the issue of crime and corruption in the Philippines?
Sadly, no. The thing is, the crime and corruption that plagues the Philippines has a lot to do with the economic issues mentioned above. When one lacks the resources for a better life, the temptation to engage in criminal activities in order to improve one's life and the life of their family becomes a legitimate alternative. After all, why take the long road that inevitably leads nowhere when there's a dangerous but seemingly rewarding shortcut? Again, President Duterte is working hard to fight crime in the Philippines but it's going to be a long and arduous night before the light of justice rises over the Philippines.
Also, again, slapping and dancing won't reduce the crime rate in the Philippines.
Is there anything it can do to improve the intelligence of the Filipino people?
Unfortunately, the only real way to improve the minds of Filipinos is by changing both the education system and media of the country. Televisions (and the TV stations that populate them) and the internet, whether we accept it or not, have become a part of every household and family and are the secondary (or at least they should be secondary) source of information and influence on the youth of today and, in this day and age, all that's shown is senseless and pointless drama. Schools and other systems of education are supposed to somehow improve on the intellectual bankruptcy of the country but, tying in with economics above, they tend to lack enough resources to properly furnish places of learning with enough books, chairs and even classrooms.
And, for the third time, slapping and dancing won't make Filipinos any smarter.
So what does "Pak Ganern" do for Filipinos?
Well, as more than a few people have told me, "it makes people happy"…
Well, ain't that a fact…
So what else can make a person happy?
I can actually name three:
Having enough money for necessities and comforts.
Being safe from various dangers.
Being able to intelligently manage one's life.
All three of these can be achieved without having to slap one another and shaking one's hips.
So what's my point here?
Okay, like I said, I don't really have anything against the "Pak Ganern" challenge and those who wish to engage in it. However, why is this one of the most trending topics of the country when there's so much more relevant issues and ideas that need to be tackled? Why, of all the challenges that one can face in one's life, why is it that more people choose silly things like whatever this "Pak Ganern" is supposed to be? Why has it become more important for people to engage in the "Pak Ganern" challenge than it is to actually accept a challenge that is genuinely rewarding and productive.
I will admit that I also do equally senseless things in my spare time but they are, at best, distractions from my life goals and activities. There are more important things that I need to address such as my studies and making a living.
Is it because it's easy? Well, probably so. As mentioned by Charles Englund in his latest article, Filipinos are always suckers for the "easy way" even though the "hard way" is often more rewarding despite the difficulties involved.
So, instead of pointless activities like the "Pak Ganern" challenge, I offer you, reader, greater challenges that are far more rewarding and helpful to society in general:
DISPOSING OF YOUR GARBAGE PROPERLY CHALLENGE
BEING KIND AND GENEROUS TO ELDERLY AND DISABLED PERSONS CHALLENGE
TOLERANCE FOR OTHERS CHALLENGE
FOLLOWING THE RULES CHALLENGE
GRADUATING FIRST CHALLENGE
SAVING MONEY FOR THE FUTURE CHALLENGE
So, are you willing to accept any of my challenges? Surely, if you can make an idiot of yourself by slapping others and shaking your hips, even just one of the six I mentioned should be fairly easy for you, shouldn't it?
I HAVE RETURNED TO LAY WASTE TO OUR ENEMIES!