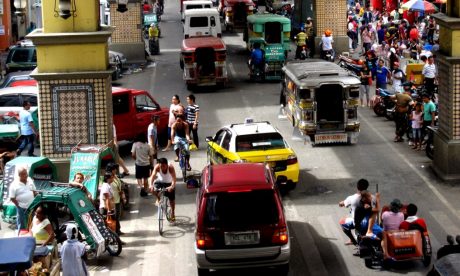 Good news, there is now the ASEAN version of NCAP (New Car Assessment Program). It is an automobile safety rating program jointly established by the Malaysian Institute of Road Safety Research (MIROS) and Global New Car Assessment Program (Global NCAP). Basically, it is some group of people who will tell us how safe our motor vehicles are on the road.
How important is this to us as Filipinos, you may ask? As this is the Pinas, where you have tricycles plying national highways, where you have kuligligs as kings of the road and……the ever famous jeepney as part and parcel of your everyday commute, so I guess the answer then is, well… not so important.
With the way us Pinoys take motor vehicle safety to an all new level of low, just take the following examples of our level of safety:
Overloading – this is common in school shuttle services. Be it a surplus Korean van or a tricycle, school children using these modes of transport will always find a space to squeeze in. Even motorcycles here have space for 5 passengers.
Motor vehicle maintenance – the Pinoy idea that a botched job is a good maintenance job. Puede na yan attitude is effective here. Macgyverisms, Pinoy style!
Utter disregard for traffic regulations such as speed limits, overtaking zones, pedestrian crossings and road right-of-way. Ask manong driver what is the difference between stop and yield and I assure you they will not know. And they have a license and have been driving for decades.
It is always believed that lack of discipline in Pinoy motorists is what gets them into accidents, but I disagree, as it is actually the lack of respect for the rule of law and of fellow road users. Mayayabang kasi ang mga pinoy na nasa likod ng manibela! Just count how many pointless accessories a motor vehicle has, and that is proportional to his kayabangan.
Corruption – driver's licenses are acquired through the LTO! Same goes that the vehicles are registered to them also.
The points above or a combination of them is what ails the Philippine motoring scene's levels of safety. You will also find that these are very basic points that are within every Filipino motorist's ability to control, aside from number 5 which requires government intervention. Yes that government. But why, for the love of Christ, does the LTO come up with idiotic memos.
About LED lights – early this year, this memo just simply prohibited these type of lighting without any guidelines. This blew up on their faces, good riddance to them. I just cannot understand why LTO does not get it that it's not so much as the brightness of the light that affects glare to the drivers of the oncoming vehicles but the proper focus of the headlights. Chances are you have also been blinded by a one-eyed jeepney because its single headlight is aimed at your face. It is so easy to check the proper focus of the lights, why can't they just check and apprehend.
Vintage cars – cars 40 years and older are only allowed to be driven on weekends. And how is this beneficial to the common motorist, if I may ask the LTO? Really? My car still has no stickers and plate number and you craft this memo?
Many years ago, during the influx of used motor vehicles from Japan, many JDM (that's Japanese domestic market to the non car guy) trucks got involved in a lot of fatal accidents. And the government crafted a law which prohibits RHD (right hand drive) vehicle use on the road and required them to be converted to LHD (left). And so fatal accident involving truck still happen up to this day. Talk about useless. And now enthusiasts like me have to shell out lots of money just to drive the rare JDM in the garage. In advanced countries, you can drive RHD in LHD traffic or vice versa. The guy who thought conversions from RHD to LHD must have been dropped on his head when he was a baby.
I am sure a lot of you would have many more to add. Why they never focused on quality drivers and quality motor vehicle is really beyond me. I have been paying the government every year so I can use my cars, for over two decades now, and I still end up with idiots on the road. Why they never focused on apprehending DUIs and as___le drivers is also beyond explanation.
I do believe though that change is coming to the government especially the LTO. The president-elect should know better than putting Abaya-like or Roxas-like people in vital agencies such as the LTO. This would be a welcome breath of fresh air. Who knows, the solution to traffic woes may just be that simple.
So much for that…. and oh yes, just in case you were wondering, that cheap small car  you just bought brand new scored a zero on the ASEAN NCAP.
Hard hat, coveralls and safety shoes….. that's my life.