A key insight during the recently concluded national elections emerged, and was pointed out by many on social media:
Filipinos will be divided on whom to vote for, but they all agree on whom to vote against.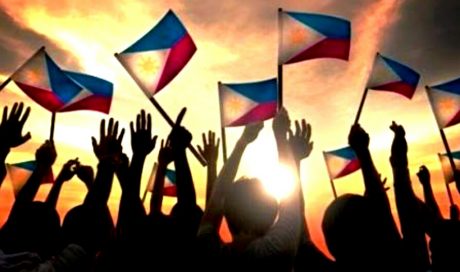 The candidate for president who was, tough luck for him/her, voted against was none other than Mar Roxas, the then anointed one of outgoing president Benigno Simeon "BS" Aquino.
There was, of course, an issue with "unity" during BS Aquino's term. The Philippines was basically divided into two camps: those who supported the Aquinos and the Yellow banner unconditionally, and everybody else. BS Aquino did everything he could to ignore, or silence his critics, but in the end, he did nothing but keep on giving them ammunition.
It seems that a similar sort of set-up will also be plaguing the administration of president-elect Rodrigo Duterte. One side consists of all the LP and Roxas supporters who, so far, scrutinize every move of his, and give off the impression that they can't wait for him to fail, so that they can tell the rest of the Philippines, "I told you so." Another side consists of all the die-hard Duterte supporters who will defend every action of his, and possibly fervently troll others who show skepticism.
If social media is any indication, there is a portion of the population who take a cautiously optimistic attitude towards the Duterte presidency, a "wait-and-see" attitude. These people are willing to give him the benefit of the doubt until July 1, when his term as president officially starts.
For those who have been following news recently, Duterte has expressed how he feels about certain dominant institutions in the country. He has opined on the church, and media, for example, and expressed what he thinks is underlying hypocrisy on the part of these so-called institutions.
One would be tempted to think that Duterte is intentionally making everyone hate him on purpose. But to what end? One thing for sure is that more and more people dare talk about how media, for example, are unwilling to police their ranks when it comes to corruption. Or how media is seemingly rather selective in what it chooses to focus on. Or even, how it twists the words of the subjects they interview in order to cast them in less favorable lights.
Only time will tell what Duterte's real underlying game plan is. You may regard him as either a deep-thinking strategist whose acerbic tongue is indecipherable to Tagalog-heads in Imperial Manila. Or you might probably brush him off as an egotistical, asal-kalye, tough talking buffoon, who really is just making things up as he goes along.
But maybe, just maybe, in order to unite Filipinos, the focus needs to be all on him.
А вы, друзья, как ни садитесь, все в музыканты не годитесь. – But you, my friends, however you sit, not all as musicians fit.