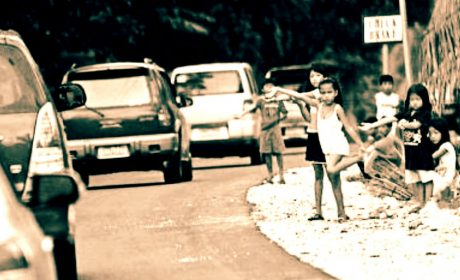 "I reckon that if you don't learn to feed yourself and rely only on others to spoonfeed you, some people will start feeding you crap and you'd be none the wiser!"
~Grimwald's Gandmother 25 years ago
SUPPORT INDEPENDENT SOCIAL COMMENTARY!
Subscribe to our Substack community GRP Insider to receive by email our in-depth free weekly newsletter. Opt into a paid subscription and you'll get premium insider briefs and insights from us daily.
Subscribe to our Substack newsletter, GRP Insider!
Learn more
Hi everyone, I'm Thaddeus Morvacle Grimwald and I was once a spoiled brat. There, I admitted it. See, almost thirty years ago, yours truly wasn't all that different from all the conyos majority of you hate so much. But then, a series of things happened to me which made me reevaluate my place in the world and consider the choices I've made in all the years that I've lived. Of course, I didn't really change overnight but it wasn't long until I realized the error of my ways and today, I have trouble relating the boy I used to be to the man I am today.
However, this article isn't about me. Or, at least, it isn't just about me. Truth be told, I think we all possess some degree of immaturity and selfishness which comes from, and ironically enough contributes to, the overall dysfunction of our country. The bottom line, on the other hand, is that it is essentially our "palamunin" (moocher) attitude that proliferates the vicious cycle of poverty, crime, misery and pettiness in the Philippines. Now, it would be more understandable if say it is only Filipino children that are afflicted with this mindset but the sad fact is that there are many Pinoys who take this attitude with them into adulthood.
As stated by my grandmother above, when you can't feed yourself, you will only be at the mercy of the people feeding you. When taken metaphorically, when you're just accustomed to just taking and taking without any reconsideration, you won't be able to discern if you're damaging the system through what you're taking or if what you're taking is even good for you to start with. Like the figure on the GRP logo, if we just wait for the proverbial fruit to fall, it will be rotten to the core by the time it reaches our mouths. Because we refuse to be proactive in the sad state of affairs in our country, we are often left with little choice in matters and can only complain about how bad things have gotten.
Here is how our "culture of mooching" affects us:
Anti-Intellectualism
Granted, anti-intellectualism isn't only a Filipino problem but one can note that it is essentially quite prevalent here. Thing is, this ties in directly with our unwillingness to think for ourselves and simply want things, such as facts in this case, to be handed to us on a silver platter. Indeed, I have met my share of people who, when watching films like The Avengers, Lord of the Rings or The Matrix, choose to skip or fast-forward through scenes when the characters go into long discussions and then have the gall to even say stuff like "I didn't understand it at all!" even though they clearly didn't make any real effort to understand anything in the first place.
Truth be told, I run into a good number of people who like to complain that the youth of the Philippines keep getting dumber and dumber but often overlook the fact that the media available to youths today are nothing but neuron-destroying TV shows and films that confuse teen lust with true love. Gone are the days when children could at least get some facts about the world around them through shows like Mathtinik or Sineskwela. How can we expect anything more from our youths when the only thing spoonfed to their minds by the media are senseless shows that are centered around immorality and mean-spirited comedy?
Unemployment And Poverty
Well, given all the problems in the Philippines, you'd think that there would be people who'd actually step up and perhaps make a move towards changing the status quo. Unfortunately, that doesn't seem to be the case what with everyone actually waiting for something to happen instead of taking action and making things happen. Granted, I know a good many unemployed and impoverished people who work to better their lives and the lives of their families but they are easily outnumbered by those who do nothing and simply wait for freebies.
Look, I know we all have needs that we have to cater to but, you have to understand two very simple facts:
1: Nothing lasts forever.
2: Nothing is free.
These aren't just assumptions, mind you. These are facts. A tree that provides fruits and other goodies can only produce a limited amount each year and taking all these away can sometimes outright kill the tree. You also have to put in a considerable amount of time in nurturing the tree so that it produces resources regularly. Lastly, when a tree dies, there is no way to revive it and you may need to plant, raise and care for a new one if you want the same goodies again.
The same can be said for the economy. If you just sit there and wait for goodies, all you'll probably get are crappy ones. If you want something good, you're going to need to put some effort into it. You're going to have to work if you want more.
General Lack Of Discipline
A lot of people tend to complain about the "lack of discipline" in the Philippines but they themselves can't be bothered to discipline themselves. They like to talk about how certain politicians will champion discipline but they can't even clean up their own yards and dispose of their garbage properly. This is mostly because most Pinoys want someone else to discipline them rather than find it in themselves to bring order to their lives and live as law-abiding citizens.
Then, there are those people who, when called out on their lack of discipline and/or are arrested or at least fined for their troubles, have the audacity to cry foul and even go as far as to claim that their human rights are being "violated".
I HAVE RETURNED TO LAY WASTE TO OUR ENEMIES!