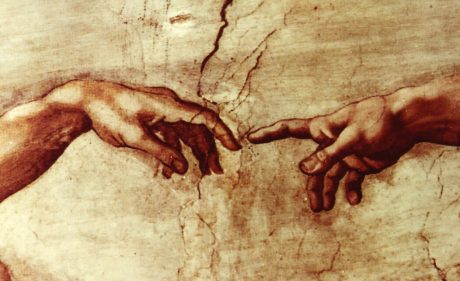 Now, again, before I begin I would like to point out that that I am a practicing Catholic. This doesn't mean I am a good person and that, on the contrary, I'm actually more than a little nasty. What it does mean is that I go to church on a weekly basis and pray as frequently as I can. On weekends, I light votive candles for my departed loved ones and every morning I take time to thank the Lord for whatever blessings I have in life. I take my religion very seriously, you understand, and do everything that I can to follow the spirit of morality it teaches such as respecting my benefactors, especially my parents (even if don't like my dad for reasons I've already mentioned before) and avoiding hurting or inconveniencing others as much as I can.
However, do note that my relationship with the Lord is a personal one and I wouldn't recommend my lifestyle to those who wouldn't be comfortable with it. Indeed, I have always believed that religion should be a personal issue and not something you should force on society as that would defeat its actual purpose. After all, since God created all of us unique, it may stand to reason that not everyone has the same kind of relationship with God.
Anyway, I am writing this article as a response to all the negative criticism upcoming president Mayor Rodrigo Duterte is getting after he confronted the local branch of the Catholic Church about its illicit practices and immoral shenanigans. Truth be told, I'm not a Duterte supporter as I would've preferred Miriam Defensor Santiago over him. However, while I am indeed Catholic, I think it's high time that the local branch of the Catholic Church owned up to its questionable activities here in the Philippines.
But of course, this article isn't just about the Catholic Church anymore either…
There was this one time when I was in an internet cafe. I was well acquainted with the cafe owner who was actually a devout Iglesia ni Cristo member. As a matter of fact, the man had tried to convert me several times once I started frequenting his shop and befriended him.
At the time, I was just watching Diablo 3 videos when this rugged-looking boy came in. I couldn't tell how old he was. He could've been upwards from thirteen but nowhere near past twenty. He walked around shirtless, strutting around like he had a body to brag about even though all he had to show were his ribs that poked through chest. He also had bizarrely colored hair which I think he had done to imitate an anime character but, needless to say, he looked less anime-like and more like a living manifestation of a hippie's psychedelic drug-induced hallucination.
However, it wasn't the boy's appearance I found off-putting. As a matter of fact, had circumstances been different, I would've praised him for daring to be unique. What I, as well as a lot of the other people in the cafe, didn't like was his constant begging so that he could either play DotA with other gamers in the shop or clandestinely watching porn.
The boy was at his antics again when the cafe owner confronted him about his shenanigans. The shop owner even knew the boy's name which seemed to scare the latter into actually paying attention. When it was clear that the boy was cornered and that he couldn't make a clear argument so that he could be allowed to stay, this was his response:
"Iglesia din po ako." (I am also a member of the Iglesia ni Cristo.)
The cafe owner only stared at him hard and his reply was simply: "So?"
Having no option left, the boy ran out of the cafe at top speed, almost knocking over a woman who was just entering the shop.
The cafe owner then went on to remark that just because a person is a member of the Iglesia ni Cristo doesn't automatically mean that he or she is a good person. He even went on to say that if the boy really wanted to make an issue of his religion, then perhaps he should've gone to a chapel. According to the owner, an internet cafe is a place where you pay money so you can use computers that can connect you to the internet. An internet cafe has very little to do with one's religion as the boy was trying to insinuate.
Anyway, what I find really problematic about the Philippines is how mainstream society stubbornly holds on to religion the way a spoiled brat holds on to a plush toy. I suppose it's just another way of proving that Pinoys are actually immature considering the way they treat their religion and how much the latter saturates their lives. Indeed, I can't help but notice that they treat God like an imaginary friend or a fairy godmother that grants wishes rather than the embodiment of positivity in their lives that they should strive to emulate onto themselves.
And just so we're clear, secularism isn't the same thing as atheism, okay? Secularism is about not letting religion get in the way of doing what's right. Heck, even Jesus himself supported this, what with helping widows, the destitute and lepers whom the religion of his time outright detested. Lastly, there was that whole bit about giving to Caesar what was Caesar's and giving to God what was God's.
Indeed, I think it's high time that we no longer let the misguided trappings of ambitious and greedy religious leaders control our lives and instead make our individual steps towards progress and, together, move our country forward to the future. Let's stop being beholden to wretched immorality of the CBCP, the questionable shenanigans of the INC leaders and the absenteeism of Manny Pacquiao who just loves to cherry pick the Bible for their own ends. Let us all find God within ourselves instead of listening to those who would only want to manipulate our beliefs to gain power for themselves.
I HAVE RETURNED TO LAY WASTE TO OUR ENEMIES!