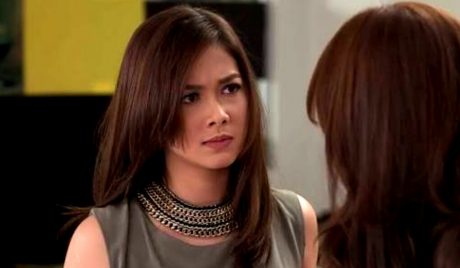 Bimbo #1: "Why are you here? Don't you know that this house doesn't belong to you?"
Bimbo #2: "I'm the real heir to your family's fortune! We were switched at birth, don't you know? Now, I'm here to take it all back, including my husband!"
Bimbo #1: "No, you can't have him! I paid so much to impersonate and replace you!"
Bimbo #2: "My husband is mine and mine alone!"
Narrator: And the two Bimbos go at each other, slapping and pulling each other's hair.
This is all too often the kind of scenario I see on local TV programs marketed as "drama". The themes and scenes all too often revolve around infidelity, revenge and general stupidity. Now, don't get me wrong, I do like drama from time to time as well. However, with the way it saturates the Philippine media, one can help but notice how it has some subtle but still noticeable effect on the people who consume it regularly.
Truth be told, I and a handful of others are beginning to agree that the Pinoy addiction to drama contributes at least somewhat to the overall deterioration of society. Now, I will say that it probably isn't the only factor in Pinoy social deterioration, but through my observations, I can surmise that it certainly isn't helping.
As an example, let's talk about the idea of burying former president Marcos among heroes. Alternatively, we can also discuss who actually killed Ninoy Aquino all those years ago. Ladies and gentlemen, how long has it been since those times and how long will we remain lost and stagnated in the past? It's been more than thirty years now yet both issues remain unresolved and it seems that only a very few people want to seek closure about them. In sheer defiance of reason and goodwill, people keep both issues open like festering corpses laid to rot in the sun.
Why? Because there are those of us who are addicted to this kind of thing. There are those of us who simply can't let go of the past for fear that it will make them irrelevant in the present. There are those of us who hold on to family grudges, useless and destructive vices and general dysfunction simply because they're too entertaining to let go of. Instead of avoiding drama and making things as efficient as possible, it's sad to note that there are those of us who are actively seeking it out for misguided and all too often selfish reasons.
Let's be honest here, if we really want to progress in our lives, I think it's time we set aside the drama of the past so we can build a better future for our country. While yes, I do enjoy the occasional drama (of course, they're rarely the local brand) and I don't think we should abolish them altogether but can't we just keep them in our books and TV shows without letting them seep into our lives? Let's keep drama as just entertainment and keep it out of our lives and aspirations.
I HAVE RETURNED TO LAY WASTE TO OUR ENEMIES!