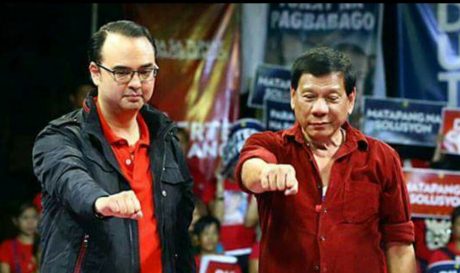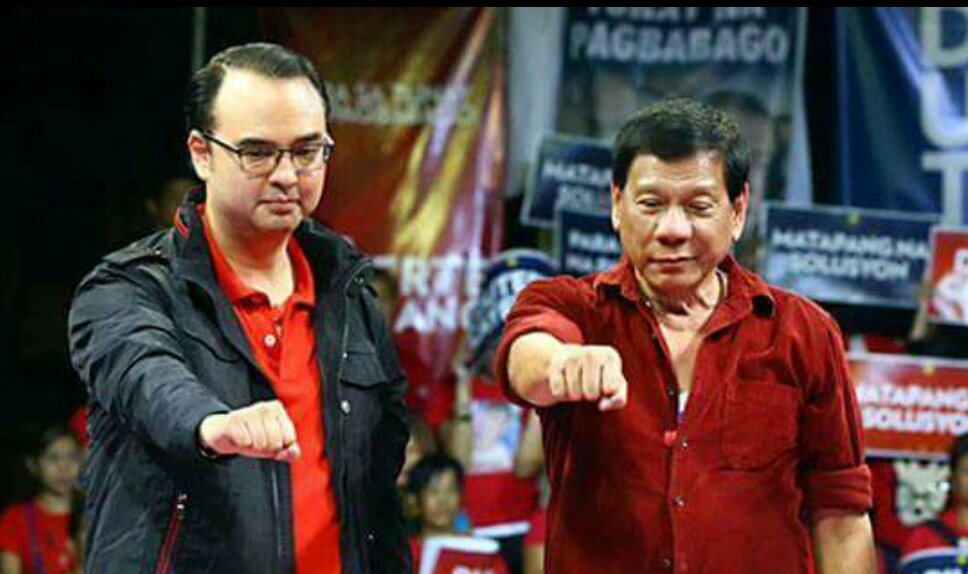 I was interviewed by a foreign journalist yesterday. She asked why I was supporting Rodrigo Duterte (Du30) despite all the negative press about him.
First, I said that he and I had the opportunity to work together for peace and order during my time as Secretary of the Department of Interior and Local Government (DILG). I know what he did and how he did it. It was tough law enforcement within the bounds of lawful authority, not extra-judicial killings or we would have arrested him as we did abusive local officials during the Ramos era.
Second, mudslinging and muckraking is standard operating procedure in politics. It goes with the territory. What's needed is personal research and discernment whether there's truth to it or disinformation gladly peddled by agents of the opposition disguised as journalists.
Third, he is open about his faults and admits them publicly, like he has a bad mouth and that he womanized when he and his first wife separated. He says he may have all those rough edges but he delivers good government. And that is not hard to believe because he has Davao City to showcase with very satisfied stakeholders.
Fourth, he enables economic development by providing clean governance and tough law enforcement. Businesses in Davao flourish on that account where the ease and cost of doing business there has earned high praises from both local and foreign investors.
Fifth, in this country controversy and/or confrontation gain the most publicity. Du30 pushes the envelope about himself, his persona, and tells the public, "This is who I am. If you don't like it, don't vote for me." That is a good quality of a leader who knows who he is and what he can do. I also know that he listens and is humble to admit mistakes.
Sixth, he personifies the masa who look to him as their equalizer, the way government ought to be for those who have less in life. To them he is the real deal, nothing plastic or contrived there. The elite don't know how to deal with that because they've been disconnected from the masa for so long and subconsciously fear the loss of privilege, entitlement and impunity.
Seventh, what he's done for Davao City over a span of 22 years is his paradigm for the country. If Davao is a microcosm of the Philippines, his success there can be assumed to be replicated on a national scale. The people around the country sense that and are placing their trust in him. International aid agencies and foreign businessmen know and appreciate his capacity as a public servant.
Eight, if I may add, he has a risk reduction, emergency preparedness and crisis management mindset which aims to save lives and protect property. Years of crises honed his mindset and skill sets that would do him well in the presidency as he tackles the nation's man-made and natural disasters in the years ahead.
Is that his defense? No, he can ably defend himself. These are my views, how I see him beyond his mistakes as to what he can do for the greater good and the national interest. We have monumental problems that have grown because of negligence and inattention.
He is putting things in proper perspective by spelling out the priorities necessary for genuine nation-building – a peaceful, just and lawful society that must underpin the country's sustainable development.
I hope I've enlightened some of you who remain skeptical about Du30. As for Alan Peter Cayetano, he has the best credentials of all in terms of being matino and mahusay and to serve as Du30's vice-president. All things being equal among his rivals, my assessment is that AP's moral character and experience in governance gives him the edge over the others.
This is Raffy Alunan, kakampi ng bayan, No.3 sa balota, Senado 2016.
Former Cabinet Secretary who served under the administrations of former presidents Corazon Aquino and Fidel Ramos