Let's straighten out some things in response to this renewed drive for secession, ill-disguised as BangsaMoro from those who threaten war if they don't get what they want. And these are supposed to be coming from our peace panel, peace partner and peace broker.
The Philippines is everyone's homeland. No one "owns" the Philippines. It is part of the global commons and we are all but stewards whose mission is to preserve the land for future generations.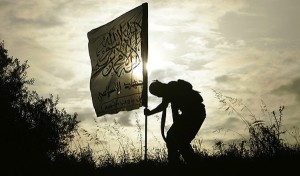 This homeland mumbo jumbo is nothing but a power tripping land grab bulit around a story designed to send people on a guilt trip to establish an Islamic State within the Republic of the Philippines. The best proof of equal rights and opportunities is local autonomy.
SUPPORT INDEPENDENT SOCIAL COMMENTARY!
Subscribe to our Substack community GRP Insider to receive by email our in-depth free weekly newsletter. Opt into a paid subscription and you'll get premium insider briefs and insights from us daily.
Subscribe to our Substack newsletter, GRP Insider!
Learn more
Muslim leaders are elected by Muslim voters. If the leaders are corrupt and local governments underperform, then focus on building human resource capacities instead of changing the political structure and carving out a "homeland." It is illogical.
For your information, social injustice is a national problem; in fact, it's a global problem. Blame that on feudal practices evident throughout the country but most acute in Muslim Mindanao based on the "datu or sultan culture" – "ako ang hari-hari dito" entitled to use and dispense with resources and opportunities as deemed fit. That is what sets back progress and development – the local boss gets richer while his subjects remain poor.
Moreover, Dark Age jihadists prancing around the world and the Philippines are the worst human rights violators from Pakistan, Afghanistan, Iraq, Iran, Syria, Saudi Arabia, Nigeria, Chad, Chechnya, Al-Barka Basilan, Patikul Sulu, Mamasapano Maguindanao, Midsayap North Cotabato and Ipil Zambo Sur.
I have seen the long trail of dead men, women and children who were victims of jihadist atrocities, clan wars and family feuds. So, what victims of violence are these guys yapping about in the hands of the infidel? Furthermore, what the Spaniards, Americans and Japanese did to them as colonial occupiers have nothing to do with us today. We are not and cannot be held logically and morally responsible for the actions of nations and people long before we were born.
I personally have done nothing wrong against our fellow Filipinos who happen to belong to the Muslim faith. Some are my very good friends from Mindanao and the island provinces, and am godfather to a good friend's daughter in marriage. In fact, I have helped many in various ways that they can attest to. Maybe it has to do with my ancestry that supposedly goes back to Yemen through Indonesia. Maybe it's just the spirit of universal brotherhood that binds us.
One thing more, if anyone has any right over everyone else about who came first to the "Philippines" it is the indigenous people – the IP's – from Austronesian seafarers that plied the Indo-Pacific oceans long before Sheik Makdum ever set his foot on Simunul. So, let's just drop the crap shall we?
Those who don't want to stay in the Philippines are free to go – try Africa and hold hands with Boko Haram or whisper sweet nothings with ISIS while getting shafted from behind as a kuffar. If they can't live in peaceful co-existence and work things out like civilized human beings, they should leave. We will not hold them back.
[This article was originally posted on Mr. Alunan's Facebook page and published here with his permission.]
Former Cabinet Secretary who served under the administrations of former presidents Corazon Aquino and Fidel Ramos