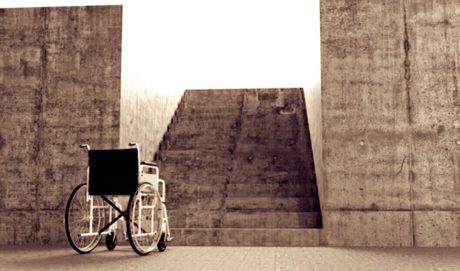 Just recently, there's been quite a reaction to the news regarding an autistic girl who was barred from a school trip because she was autistic. Reading up on the incident, I learned that what really happened was that one student refused to share a room with the poor girl because of her condition. Apparently, the other students even went on defend their classmate and claim that the autistic girl shouldn't be allowed to join them on their trip at all as she may need more attention than say, "normal" kids like them. The parents of the autistic girl felt offended by this gesture and complained to the faculty about the other students' behavior.
I've already written an article with a theme similar to this but, this time, I'm going to focus more on kids with disabilities. Thing is, the incident mentioned in the paragraph above took place in Italy, a country considered by many to be progressive and is even a place chosen by many of our countrymen to be an ideal place to make a living. Now consider a place like the Philippines, a land wherein outdated beliefs and prejudiced thinking seem to be all the rage, and one can only imagine how nightmarish it must be for special needs and disabled children in our country.
In the previous article mentioned in the second paragraph, I described a conversation I had with a vendor at our school. She was rather perplexed why a seemingly normal teenager would want to associate with mute teens simply because they were different from them. Granted, if you're a person who knows me personally, you might learn soon enough that I'm not normal at all but that's beyond the point. The thing is, what I didn't like about the vendor's question was that, for her at least, being "different" was grounds enough not to hang out with someone. For people like her, "normal" people shouldn't watch movies with deaf people simply because they can't hear. For people like her, "normal" people shouldn't have lunch with mute people simply because they can't talk vocally. For people like her, "normal" people shouldn't make friends with mentally or socially handicapped people as they have little to offer to society in general anyway.
Ladies and gentlemen, I find it deplorable just how prejudiced a lot of our countrymen are to the less fortunate in our society. It's more than a little sad that there are still those of us who see handicaps or disabilities as punishments from the Lord (which is one reason I'm very disappointed in many of our narrow-minded fellows) rather than as a challenge from God for us to be more tolerant and kind in the way we treat those not as blessed as ourselves. As a matter of fact, I find it both infuriating and depressing that there are a lot of self-proclaimed "normal" Pinoys who don't even see the handicapped as fellow human beings at all.
If we truly want to be seen as a "progressive" people then I think it's time we behaved progressively. Let us treat handicapped people as fellow citizens of our beloved country who, while they might not experience the world like we do, are still our countrymen all the same. Let us learn to see one another not just for what we are in society but also for who we are as human beings.
I HAVE RETURNED TO LAY WASTE TO OUR ENEMIES!