The Philippines has always been saddled with many problems ever since its inception. Of course, just about every country does after all. However, it becomes more than a little frustrating when so few of our problems have been addressed let alone solve. True enough, modern technology has come to the Philippines in full force, helping some people on an individual basis but has failed to really improve us as a people in any way. As a matter of fact, as I've said in a lot of my previous articles, it has only served to make things worse. Unfortunately, few are aware of this and even among those, only a precious handful are actually willing to do something.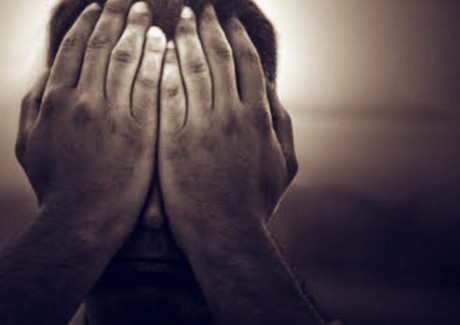 I remember Benign0 mentioning something about Scandinavians being a much happier people compared to Filipinos. This is of course quite ironic since Pinoys like to smile all the time. However, as pointed out here, the Pinoy smile isn't meant to display happiness but is used to cover up the dysfunctions inherent in both individual Filipinos and the society they live in. Sadly, as I have come to realize, there probably aren't many who are willing to admit to this aspect of our culture and would probably prefer to pretend that they are indeed happy even when their home country is under the threat of natural disasters, foreign invasion and terrorism.
What's even sadder is how many Pinoys confuse "positivity" with saying only good things and "negativity" with harsh criticism. Indeed, in our often misguided efforts to look "positive", we resort to dishonesty (as stated here) and delude ourselves into thinking that we are "happy" even when we clearly aren't. At the end of the day, we simply sweep our problems under the rug instead of making an active effort to solve them and violently lash out at concerned people calling us out on our bullshit.
The truth is, the kind of "positivity" Pinoys can be more accurately called "denial syndrome" as it is less about actual happiness and more about pretending your problems don't exist. Ladies and gentlemen, it is this aspect of our culture that has allowed many of our dysfunctions, some of which has existed for centuries now, to continue to the present day. One reason why we even call ourselves "Get Real Philippines" is because we want Filipino society to simply accept and come to terms with our failings as a society so that we may eventually find a solution for them and improve the Philippines.
Here's what's really happening because of our "Denial Syndrome":
We Create Unnecessary Angst
While Scandinavians do possess a different culture from our own, I think one reason they're happier as a people is because they're more honest with themselves. Many of my friends from Sweden, Norway and Denmark are very open about the topic of sex and all that it entails unless of course there are children among us and, at that point, they themselves will try to redirect the conversation to more wholesome subject matter. See, from what I've experienced, Scandinavians simply take things as they are. They don't try to cover it up or make it look like something it most obviously isn't. Sure, they sometimes use "politically correct" terms like erotica instead of porn but I'm sure everyone agrees that erotica is also a form of porn (of better quality perhaps) unlike many Pinoy producers who simply insist: "It's not porn; it's art!"
Remember what I've said about perversion and, as some studies have confirmed, by suppressing our sexual natures, we essentially just rub salt in our wounds metaphorically. What's worse is that, because our approach to religion is less about spirituality and morality and more about superstitious dogma, we vilify and demonize aspects of our personality instead of coming to terms with them.
Our Problems Will Persist And Worsen
The thing is, when faced with problems, we aren't the kind of people who step up and solve the problem ourselves. Instead, our automatic response when faced with a challenge is smile and pretend nothing's wrong instead of think of a way to finish the task at hand. When faced with criticisms, particularly harsh ones, we instead resort to attack the messenger with ad hominems instead of first listening and considering the points they are presenting.
It is this mentality that has time and time again defeated us as a nation and prevents us from ever achieving our full potential. Unless we learn to actually face our problems as they are, we will never really find a way to solve them and do away with them for good. As long as we simply keep smiling like idiots instead of actually thinking about viable solutions to our country's problems like traffic, corruption and the possibility of a hostile takeover, then I assure you: We're pretty much screwed as a country.
Look, I'm not saying that you should stop enjoying yourself or watching AlDub. What I am saying is that we still have priorities, responsibilities and problems we have to face sooner or later. We need to face them before they destroy us completely as a people and, believe me, they already are.
No One Will Want To Help Us Anymore
Remember that there's a line in the Bible that God helps those who help themselves. Unfortunately, Pinoys often ignore this because they find it easier to simply beg for help instead of fixing the issue themselves. The Philippines is still largely reliant on foreign trade to even just provide a living for its people. However, its self-important culture also looks down on foreigners proper and the constitution itself prevents them from ever prospering in the Philippines.
We like to pretend that we're an independent country with a self-efficient society but the bottom line is that, unless we can accept that we're just another impoverished, third-world country under the threat of terrorism and other nastiness, then we will always be an impoverished, third-world country under the threat of terrorism and other nastiness. What's worse is that we have to ask ourselves what we need to do once our long-term foreign allies face problems of their own.
I often worry that, because of our passive-aggressive attitude towards them, they may eventually give up on us and leave us for dead…
I HAVE RETURNED TO LAY WASTE TO OUR ENEMIES!