I've already written a similar article like this one. However, I've decided to add more because, apparently, there are more than just three factors that keep the Philippines today in a state of idiotic apathy. Truth be told, I know a lot of people will once again react negatively and probably miss the point entirely just as they've missed the point of so many articles here in GRP. Unfortunately for them though, as I've already said before, I'm done pampering the sensitive egos of typical Pinoys and that I'm going to say things as I see them and, if you have a problem with that, then I'm just sorry that I don't feel sorry for you at all…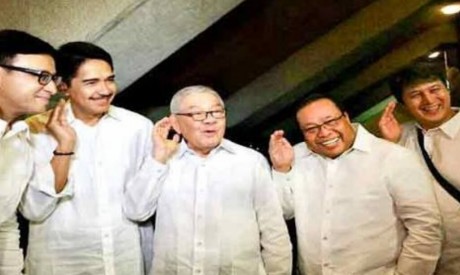 I remember Confucius saying something about how culture is inherent in establishing one's morals. To be honest, I'm not really that much of a fan of Confucius either. But then again, if he's right, then that speaks volumes why, as a people, we haven't really gotten anywhere.
Of course, I haven't really lost hope for my people. Maybe there's a way for us to change; to somehow improve on ourselves. Unfortunately, that may take a lot of time to achieve and, based on how dysfunction seems to be ingrained in the Filipino psyche, I may not even live to see said changes take place.
We Are Too Lazy To Think
The thing is, we all feel lazy from time to time. Heck, I'm pretty lazy myself. However, it becomes utterly silly when we've become so lazy that we've become dependent on others to not just function physically, but mentally and emotionally as well.
More likely this is a byproduct of the way the media spoonfeeds information to its viewers. Most shows tend to be very bland and simple that they're more fit for the consumption of grade school students if they weren't so saturated with immorality. Also, our news seems more and more like opinions rather than actual facts and very biased ones at that. Of course, this isn't all surprising as we all know that most of the media fits well into the pockets of many politicians and the latter simply don't want the people to learn how to think for themselves because if they do, no one would ever vote for them anymore.
C'mon, let's be honest here. Thinking does require effort. But when we're too lazy to even think for ourselves, how can we ever hope to find a way solve our own problems? Instead many of us simply rely on the media, the government or the often senseless advice of friends rather than do our own thinking. It gets hilarious when some people actually get mad when they are forced to think as they find it to actually be painful. 
Another thing I'd like to note is that my persona as Thaddeus Grimwald is actually a paper-thin-disguise and that, if one were to do any actual background checks and a little research, you can probably discover my identity. Unfortunately a lot of people would rather let their emotions get the better of them rather than stop and consider my words carefully. I've already dropped plenty of clues and references about who I am but still, people insist that I spoonfeed them with information just as our own media shoves propaganda into their brains.
We Are Obsessed With Shallow Concepts
The thing is, life often has a deeper meaning than what we can see on the surface. Both people and concepts are like icebergs, what we often see is just the tip and there's more just beneath the surface that we can't see. Unfortunately, more than a few of us get fixated on the tip rather than the more substantial but unseen portions of a person or idea.
Sadly, most people I've met over the years have a shallow mindset and prefer a "theme park" concept of things rather than accept that real life is more complicated than what the media leads us to believe. What's painful is that some of us simply settle with ideas like "Marcos=Bad and Aquino=Good" or vice versa rather than accept and understand the good and bad of both regimes and finding a way for it to work for everyone. What happens is that we simply assume that one thing is either all good and keep it that way even when it has a lot of detrimental effects or assume that it is all bad and discard and demonize it regardless whether or not it has any actual benefits.
We Choose Our Egos Over Practicality
More often than not, we Filipinos fail to make the best of what we have because prefer superficial and obvious but often insubstantial things over things that may seem drab or boring but may be more helpful in the long run. For instance, I once remember someone making fun of my friend's car because his seemed old and worn while the guy talking always had a shiny new paint job on his. However, my friend's car was always reliable because of its engine that received regular maintenance but the car of the guy making fun of it frequently suffered breakdowns and what not. Worse yet, the guy making fun of my friend's car seemed to think that cars were more about looking "cool" rather than a useful tool to be used.
Always, instead of choosing what's practical or simply right, we prefer looking cool even if it is highly impractical or outright stupid to do so. Note how we sometimes go to great lengths overdecorate things instead of simply focusing on what's really important. What's worse is that, more often than not, we just imitate foreign ideas that are cool without ever really understanding them.
As a friend once said, you can't build a house from the roof down. If we want to make something wothwhile, then I think we should first find a way to make it at least stable from the inside instead of simply making it look flashy. Remember, it's not about how good it looks, it's how good it performs.
I HAVE RETURNED TO LAY WASTE TO OUR ENEMIES!