After reading Benign0's article about Imee Marcos and reading the comments included on the article, I cannot help but make a reactionary article. Just so you know, before I continue, I want to make it abundantly clear that I'm not playing favorites here. I'm writing this not because of political favor but because I cannot help but agree that our values here in the Philippines are clearly twisted as cited by ChinoF here. Truth be told, I'm no expert on women, but looking at the majority of popular women these days, both in showbiz and politics, Imee Marcos is definitely one of those worthy of being considered a role model alongside Miriam Defensor Santiago.
Here's why:
She Is A Gracious Woman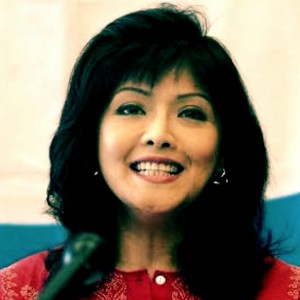 I mean I'm sure that Ms. Marcos and the rest of her family, especially her brother BBM, catch a lot of flak for her parents' alleged criminal cases. To be honest, while there really might have been unpleasantness during the Martial Law Years, one can wonder if it really was all that unpleasant compared to what is happening in our country today.
What impresses me most is how Ms. Imee Marcos seems to take all this in stride. She has never allowed her emotions get the better of her and make a fool of herself in front of the media. She has almost always carried herself as a prim and proper lady compared to many women in the media today and, while she might have misgivings about them, she has never been all that vindictive against her parents' critics.
She Keeps Her Private Issues Private
The thing is, a good number of women in the media today, such as Kris Aquino and Dionisia Pacquiao, always seem too eager to be shoving their private lives in the faces of the common people. From their latest trysts to their various sexual preferences, there's nothing some of these women can keep to themselves. Imee Marcos has never seen it fit to shove her private life down our throats despite having enough power to do so and, for that alone, she has more than already earned my respect.
To be honest, I kind of agree with H.P. Lovecraft that there are things that the rest of the world doesn't really need to know and will probably be happier not knowing.
She Knows The Show Isn't ALWAYS About Her
While she probably isn't perfect, I can still say that Imee Marcos is admirable for her humility, at least when it comes to her relationship with the media. She might have graced the cover of the Philippine Tattler but she probably knows that the Filipino people might have more pressing concerns elsewhere.
What I'm saying here is that she has never tried to hijack a magazine or a show into focusing on her and her alone. While she might very well be the daughter of a dictator, she seems to at least know that the lives of the Filipino people don't revolve around her. Which definitely says a lot if you compare her to the daughter of an alleged hero and an alleged saint.
I HAVE RETURNED TO LAY WASTE TO OUR ENEMIES!