Let us spare a moment of silence for the Lumads, one of the indigenous people of Mindanao who are desperately seeking sanctuary after they were allegedly threatened by a number of paramilitary groups who seem to be affiliated with the Philippine Army. As of the moment, they have taken shelter in a number of evacuation centers after fleeing their villages in fear. Frightened and homeless, these people seek only to go back to their villages and resume their peaceful lives. Unfortunately, with the way things are going at the moment, it may seem a long time yet before our Lumad brothers and sisters will find the peace and safety they are now seeking.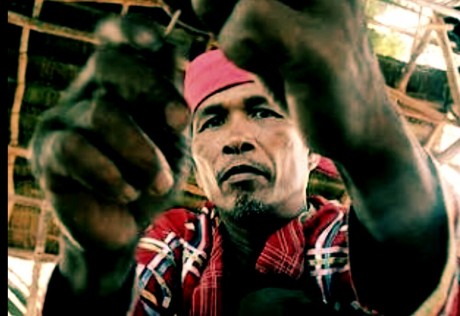 In 2009, I was utterly shocked by the Maguindanao massacre that led to the death of so many innocent people and was more than a little disappointed when it seemed that justice was more than a little slow in addressing the issue. In 2013, there was Yolanda, perhaps the most powerful storm in our time and how she left so many homeless, widowed, orphaned and childless and was again disappointed when public officials like Mar Roxas only tried to cover up the issue instead of solving it. Then, early this year, there was the SAF 44 who died at the hands of terrorists which current president Noynoy Aquino III almost even refuses to acknowledge to this very day. But this time, I feel more than just disappointment. To allow this kind of injustice is more than just an oversight. The Lumads are losing their homes and, if we allow this to continue, they may even lose their lives as well. To deliberately turn a blind eye to our own people in need makes us as guilty of their troubles as those who are bullying them.
Benign0 here has said his piece on the issue, now it's time I gave you mine.
Look guys, I don't know who you are, but if you're a Filipino, then I need to remind you that the Lumads are Filipinos too. While they might not be celebrities, associated with celebrities or have ever produced any celebrities, let us remember that they are also part of our country and deserve to be heard by the rest of us. They might not be as wealthy, influential or as popular as the Iglesia ni Cristo, but aren't the Lumads children of God just like the rest of us and therefore have a right to be protected and have their way of life preserved. Even if they don't possess the same level of education as more privileged Filipinos, shouldn't the Lumads be given the same amount of attention as any other Filipino citizen who is in need.
Ladies and gentlemen, when the Rohingya boat people came to us for shelter, the government and media were more than happy to show off how "humanitarian" they were. But now here are the Lumads, fellow Filipinos who have lost their homes due to the threat of violence. Do I hear anyone addressing their plight? Is the media even acknowledging the issue, at least with the same fervor as they showed how "concerned" we were for the Rohingya boat people? Does anyone even feel a shred of sympathy for these displaced natives?
Or are we all just too transfixed to people twerking on ABS-CBN, Aldub on GMA or maybe President Aquino looking for a potential wife?
I HAVE RETURNED TO LAY WASTE TO OUR ENEMIES!