Foreigners, at least in the eyes of many Filipinos, seem to have an air of mystery in inscrutability to them. In fact, in some instances, there are even those who ascribe a sense of mysticism to them and see them as either benevolent gods with unlimited wealth or cunning devils with ulterior motives. With the current case OFW Jane Veloso is facing and the constant problem with sex tourism and those who allegedly become victims of it, I'm not really surprised that a lot of people tend to demonize foreigners and see them in a negative light.
Unfortunately, what a lot of these self-styled "patriots" overlook is that it is our own political policies that enable the deplorable conditions that our country now suffers from. Every country has a sense of nationalism but I am often forced to question whether or not what Filipinos have can be called "nationalism" or something else entirely. Again and again, I find it funny that many typical Pinoys tend to disdain foreigners even though our economy is largely dependent on foreign aid and that our military requires a lot of help from the American armed forces to be an effective fighting force and defend its own territories from threats both outside and inside the country.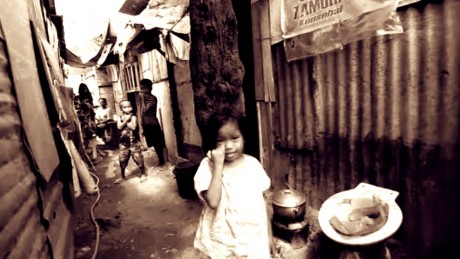 So okay, here's my take on our problems with foreigners and how our problems lie less with them but with our own approach to the matter:
On The OFW Problem
While we might have succeeded in preventing Jane Veloso's execution, it is, at best, a delaying tactic and that there are probably thousands of other OFW's out there who might find themselves in a similar or even worse predicament. Then, there's the fact that the Bureau of Customs seems to be intent on opening balikbayan boxes and making off with their contents or taxing OFW's unfairly.
However, if one were to look more closely at the situation, we wouldn't have these kinds of problems if we just made our own oligarch-centered constitution more open to foreign trade. Without the debilitating 60%-40% restriction on foreign companies, the potential for international trade increases exponentially, allowing for more profit all around. After all, why force our people to seek out opportunities elsewhere when we can bring said opportunities within our own shores.
Sex Tourism
Look, before I go on, I have to ask just what is it that pushes many of our women to become prostitutes?
That's right. It's poverty. Unfortunately, again, as it is with our OFW's, the root cause of all of this is our economic policies. Without promising career opportunities in their own country, what do we expect majority of our women to turn to in times of hardship?
If our economic policies allowed for more jobs that promised good and profitable careers to our women, do you think they would resort to prostitution? If we had more to offer, not only would less women to turn to prostitution, we would have more workers to boost our workforce. If there were more promising job opportunities in the Philippines, there would be less cases similar to that of "Nicole" and Laude.
I HAVE RETURNED TO LAY WASTE TO OUR ENEMIES!