I was once asked if I am really so cynical as to believe the situation in the Philippines is hopeless. Well, to be honest, no. The Philippines is not hopeless. There is a way for it to be saved only if we, the people, the government and the various organizations in the country work together for the common good. Unfortunately, this is easier said than done as we are besieged by countless issues that plague both the individual Filipino and the country as a whole. Unless we work to actually change a lot of these, I can guarantee that we'll probably be stuck as a third-world hellhole for decades to come.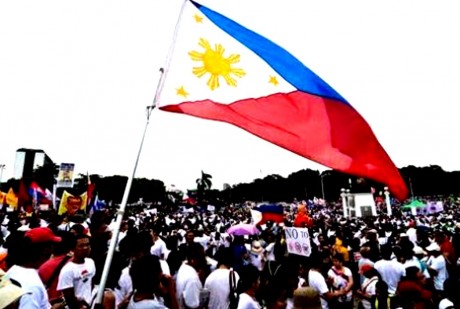 However, let us focus mainly on the government since they're the ones supposedly running the show around here, after all. Now look, I know they aren't the only ones to blame (the Filipino people have much to answer for as well) but someone once asked me what changes should be made in Philippine politics in order for the country to fully prosper. Of course, like I said, politicians aren't the only ones that should change in order to improve the country, they could still make a big impact if they do the following:
Take Their Jobs Seriously
This is by far the most important because, all too often, it is because of the irresponsible nature of Pinoy politicians that has time and time again led the country to further ruin. As I have said for the thousandth time, "leadership is a responsibility" but, unfortunately, it is a responsibility many of our politicians can't even acknowledge. Take for instance President Aquino and his repetitive statements about "Daang Matuwid" (Straight Path) despite the fact that he seems to be more focused on getting himself a wife than actually doing anything substantial for the country. Not that there's anything wrong with finding a partner in life but really, he should focus more of his efforts into actually understanding the problems of the country rather than using his vast resources for bagging himself a beauty queen.
Lose Their Self-Entitlemet
As it is with most Pinoys, our politicians are deeply afflicted with a delusion of grandeur. As our friend Chino Fernandez implies, majority of Pinoys and the politicians themselves are under the delusion that they are royalty. That's why people like Mar Roxas think that it's enough for them to pretend they're one of the people such as when he participates in various photo ops to create a false sense of humility. Also note that both President Aquino and Mr. Roxas believe that people should be grateful that they're helping them out (even though the help they're giving is actually more of an insult than anything else) despite the fact that it was the people's vote that brought them into power.
Get Real
Like what we here in GRP like to say, "Get Real!"
The thing is the country's problems will not solve themselves. There will be no saving grace or miraculous event that will suddenly turn the Philippines into a productive and prosperous country no matter how much the Aquino administration and their media lackeys insist it is. Unless, direct measures to address the issue are taken instead of using empty words like "Daang Matuwid" or "Oras na! Roxas Na!" and stupid phrases like "E di wow!", then this country certainly is doomed.
"YO, GET REAL!"
I HAVE RETURNED TO LAY WASTE TO OUR ENEMIES!