Humility. Pagpapakumbaba in Tagalog. Such a long word for something that is supposed to signify being "humble".
It has always baffled me the way majority of Pinoys seem to define the word "humility". The more traditional definition of humility is learning to lower one's self in society. It means putting others ahead of oneself even if one is actually superior to the people around oneself. Christians often cite Jesus as the ultimate example of humility as He is essentially God Who assumed a frail mortal form just so he could help humanity which He so loved.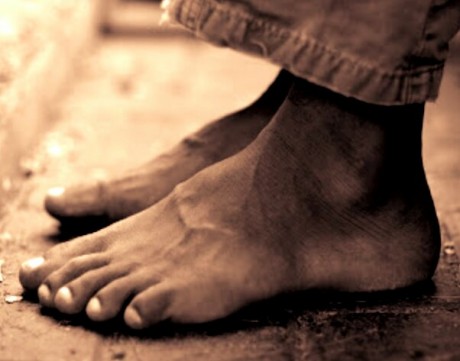 However, as it is with concepts like Christianity and democracy, we often get it wrong and focus only on the superficial instead of its true meaning. Anyway, here's what I'm actually talking about:
Taking A Backseat To Seniors
In many Pinoy households, children are expressedly forbidden to speak against their elders lest they be called "arrogant". Also, this applies even in other settings beyond the home such as offices and other workplaces as new or young employees are often discouraged from speaking out or even getting ahead of senior members. There are even those few who seem to think that seniority guarantees a promotion and are often outraged when a younger employee is promoted before them.
Unfortunately, this kind of belief can't be called true humility as one party, the elders and the seniors namely, have a sense of entitlement over the younger party. Also, one should note that this kind of practice is a self-defeating one as it only ensures stagnation and essentially prevents any kind of progress to take place. If anything, humility should simply be about respecting elders. It should be about letting them have their say and respecting their opinions but it doesn't mean that you have to agree with them. Remember that "listening" doesn't necessarily mean "obeying".
Being Content In Life
Another thing I noticed is that one of the biggest reasons a lot of Pinoy families are poor or suffering is simply because the family in question is content with their lot in life. It doesn't matter if they're actually starving and forced to eat what is essentially pigfood because they're happy to be together in their little home even when the family has more than twenty kids to worry about. It also doesn't matter if one's parents or older siblings are working in other countries with professions that are akin to slave labor, are at the mercy of cruel employers or are in danger of being arrested and executed for crimes as long as they make ends meet.
Needless to say, this is probably one of the worst misinterpretations of "humility". While yes, humility is about finding contentment in life, it does not mean that one should be happy when one actually lives in misery. I think that humility is simply about not being too ambitious and remembering that we are not really "entitled" to anything in life but that we all deserve to live a life of dignity and meaning.
I HAVE RETURNED TO LAY WASTE TO OUR ENEMIES!