Once, while sitting down with a young friend, I was asked why other nationalities have so little respect for Filipinos. He went on to note how sad he was that the Philippines has become a laughing stock of the international community. Foreigners only see Filipinos as either thieves or whores and won't accept a person's college credentials unless they retake the same course in the country they go to.
The answers? Well, none of them are really comforting. Of course, the lack of respect Filipinos get is due to a wide variety of factors. However, one of the main reasons why we Filipinos almost never get any respect from other nationalities is because we ourselves don't even understand the meaning of the word "respect". That's right, we may clamor all we want for respect but, unless we understand what the word really means and apply it in our day-to-day lives, no one will ever really respect us.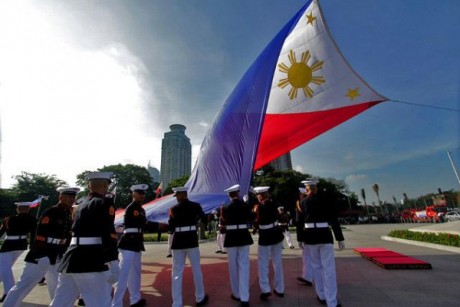 Here, allow me to elaborate:
We Have No Respect For Ourselves
There's the general idea that a lot of Pinoys are fame whores and, honestly, I can't think of anything to counter that sentiment. Truth be told, all you need to do is watch our noon-time shows and you'll see people clamoring for the chance to make complete idiots of themselves just so they can be noticed by the media. They will probably walk on all fours on nationwide TV at the command of deranged and immoral TV show hosts just so they can have a few minutes of fame.
I pray that someday someone will stand up against the TV show hosts of today and say: "No, I will not have my dignity dashed to the ground by people like you. I respect myself too much to do the kind of things you want me to do. If you want someone to do dog-tricks for you, then get a dog!"
We Have No Respect For Others
When you look at the Pabebe Girls as well as this article here by Benign0, you can see what I'm talking about.
In the comments section of the Pabebe Girls article alone, you can see people saying stuff like: "They have a right to do what they want!" and "If you don't like them then don't watch!" However, I think that people also have a right to their own privacy and not be bothered or annoyed by them and they also have a right to speak out against things that they see as wrong or unjust. Like they say: "You have a right to say what you want but other people also have the right to talk back."
We Have No Respect For Nature
People have gotten themselves worked up over the possible weather anomalies that may come this year without ever realizing that they can mitigate a few of those dangers if they can just coordinate in making preparations. People continue to abuse nature by depleting rainforests and throwing our garbage here, there and everywhere. At the end of the day, we only have ourselves to blame if the disasters completely obliterate the country.
Truth be told, while we struggle to present the Philippines as a clean and lovely place to foreigners, we can't deny that a lot of our countrymen don't have the discipline to keep it that way.
[Photo courtesy TheBrigade.com.]
I HAVE RETURNED TO LAY WASTE TO OUR ENEMIES!