Ladies and gentlemen, we all know that President Aquino's SONA or State of the Nation Address will not be long now. However, as I sit typing here, I cannot help but wonder if we even know what it's supposed to be about. See, I have always believed that a State of the Nation Address is more of a formal gathering of political figures, an announcement of the current president's sentiments and his possible plans for the future and a brief discussion between other political figures about the president's statements. Of course, I will state right now that I am no real expert when it comes to political matters but from what I have noticed so far, I doubt that many Pinoys see what the SONA is really supposed to be about, especially those who will be involved in it. Remember what I've said about superficiality? Well, I think that the current SONA is just another example of us missing the point.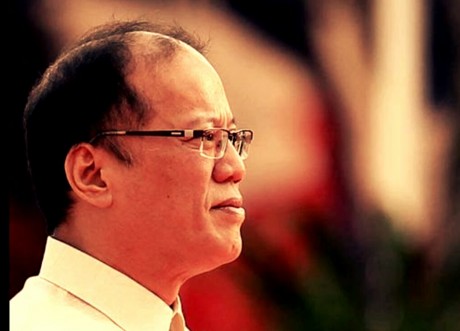 Here, let me elaborate…
It Looks More Like A Royal Ball Than Anything Else
Here is another example of just how stuck in the past we are. Remember this article here by ChinoF? Well, this is another perfect example of how we think and what our politicians think they themselves are.
Back in the Feudal Age of Europe and North Asia, nobles and dignitaries would always come to royal parties decked out in the finest clothes and glimmering with jewels. They would eat the finest food that money can buy and trade little jokes that only they understood. They wood fuss and wrinkle their noses at the mention of the peasantry whom they only saw as their subjects and therefore their property, not the able and versatile workforce they really are.
However, I need to remind everyone, including the politicians who will be attending the SONA that no, they are most certainly not nobility or royalty even if they are under the delusion that they are. They are in fact officials who are elected by the people to represent the people and not themselves and their personal agendas. The food they are eating and the clothes they are wearing come from the taxes of the common people, some of whom have to make do with eating filthy leftovers from garbage bins just to survive.
It Caters To The Narcissism Of Our Politicians
Okay, let me be brutally frank here. No, there are only a precious few politicians that can be considered beautiful or handsome. Well, I don't look all that great either and I think that it is only right that people love themselves and appreciate their own appearances more. Unfortunately, I do not think that a political assembly is the right place to flaunt one's good looks.
Ladies and gentlemen, the SONA is a political gathering, it is not a fashion show. Even if our politicians looked like Victoria's Secret models and Chippendale dancers, the SONA is not the place to show off their wealth which may or may not be their wealth in the first place. If it was some kind of private party in some secluded island somewhere, sure they can wear anything they want from headdresses that look like nuclear explosions or tiny, tiny g-string t-back bikinis with ruffles on the edges for all I care. But no, the SONA is just meant to get the president's sentiments across to the people and the other leaders of the country, it is not something that makes the president and those with him look like European lords and ladies straight out of a Disney film.
***
To all the politicians who will be attending President Aquino's fifth and final SONA, this is all I have to say:
GET REAL!
I HAVE RETURNED TO LAY WASTE TO OUR ENEMIES!