Thank you very much Kate Natividad for another enlightening article.
I also recommend you read one of the first articles I've written here at GRP about homosexuality and homophobia as well as one of my more recent pieces.
Please take note that I'm not writing this article to judge or condemn anyone. If anything, I am writing this article because I think that something needs to be said and done about the current state of our media if we are to continue to have a safe and sane society. I am an avid supporter of gay rights (despite what some readers may think) and I am quite happy for my family and friends who can now live together happily in the United States. I pray that one day, the Philippines can also come to accept LGBT people as full citizens and respect their right to love who they want to love.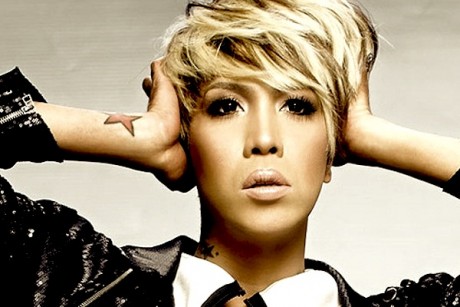 However, I am most certainly not supportive of Vice Ganda and his alleged "humor" as it is neither appropriate for public consumption nor has really anything beneficial to offer the common Filipino. At the end of the day, most of the comedy he claims to make is just crass and offensive humor that degrades other people's appearance or intelligence. While I can agree that this kind of humor might be acceptable in a comedy bar with a small audience, it is not something that is meant for a nationwide audience, especially when there are children who could be easily influenced by his antics.
I have LGBT friends both online and in the real-world who are quick to prevent me from saying inappropriate things when in the presence of children such as the gruesome details of the latest Human Centipede film. Should you meet my real-world gay friends, you will probably be impressed with their professionalism and sophisticated wit. They are even fiercely against Vice Ganda's brand of comedy which they claim only degrades other people's dignity, leading to even more hatred towards the LGBT community.
The thing is, the central theme of comedy in the Philippines has degraded to the point that disrespect and degradation of others has become "funny". One can also note that the theme of "love" in Pinoy media has been confused with teen lust and forbidden desire. While the MTRCB continues to claim that it endeavors to promote wholesome and informative shows, the fact that Vice Ganda and his immoral sense of humor continues to gain popularity further cements the notion that the MTRCB has no real clue on how to go about its business.
I have always believed the media all too often reflects the nature of the society it informs and entertains. If all our shows are essentially about degradation, humiliation, disrespect, sordid affairs and general immorality, I can only worry about the future generation of Filipinos who are exposed to this kind of mind-numbing entertainment. How many children have I seen talking to their elders the way Vice Ganda talks to people in a way that is both degrading and humiliating.
Remember people, I'll say it again in case you missed it or forgot about it:
Respect begets respect.
I HAVE RETURNED TO LAY WASTE TO OUR ENEMIES!