Before I begin, let me tell you something my counselor and later boss told me.
"There's a big difference between a loser and a wuss, Grimwald. A loser might lose a lot but that implies that he keeps trying anyway. Sure, he loses a  lot but sooner or later he's going to win. A wuss is something different from a loser. A wuss doesn't even try to win because he's afraid of losing. A loser might lose again and again but, because he chooses to fight on regardless, he's going to get win at least every now and again. Remember, even a broken clock is correct at least two times in one day. A wuss has no hope whatsoever of winning because he's given up long before he's even begun."
With all that's been going on such as the terrorists of the South shoving the BBL in our faces, the Chinese claiming our islands in the South China Sea and the rumors (I really hope they're not true) of Taiwan claiming Batanes for their own, I can't help but speak up now. Look ladies and gentlemen, it's already 2016, more than a few decades since our alleged "liberation" from tyranny. Unfortunately, despite claiming to be "free", as I have stated in one of my previous articles, we are anything but.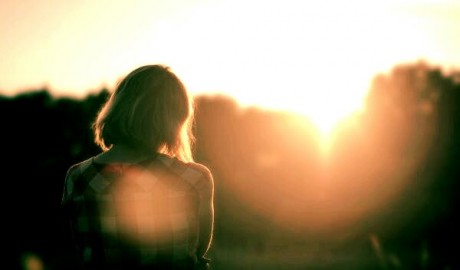 One of the reasons for our continued oppression lies not in the fact that tyrants rule our country but because so many of us have become willing slaves of oligarchs. At the end of the day, we aren't poor because we have scarce resources (on the contrary, the Philippines is a very resource-rich country), we are poor because we allow ourselves to be poor. We become the victims of various foreign powers not because we are necessarily weaker but because we have made ourselves weak through our negligence and delusional idealism.
Thanks to the slush fed to us by Pinoy shows as pointed out here by ChinoF, many of us are conditioned to think that being a victim is cool. After all, don't victims get all the attention? Aren't victims the ones who get rescued by the handsome hero in the end? Well ladies and gentlemen, most of that is just wishful thinking. If anything, being a victim will just make your life suck and it will continue to suck until you stop being a victim. Remember, there is no room for tyrants in a world without slaves. With no one allowing themselves to be oppressed, there can be no oppressors.
I have been there people and I once possessed the same mindset as the typical Pinoy thinking that being a victim was a good thing.
Well let me tell you now that I went on to learn that being a victim is most certainly not cool. Being a victim does not make you a hero, contrary to what our teleseryes imply with their repetitive themes. Heroes are people who learn to pick themselves up even after being victimized and take it upon themselves to never be victimized again and, if they can help it, also prevent others from ever being victimized.
I HAVE RETURNED TO LAY WASTE TO OUR ENEMIES!