Finally, Kardong Kalabaw and his staff have agreed to an interview with GRP! This is the first interview with Kardong Kalabaw that will showcase his opinions and ideas on his campaign and his plans should he win the up and coming 2016 presidential election. Now, we shall finally see just what kind of nation the Philippines can become in the hands -I mean- hooves of Kardong Kalabaw.
Grimwald: Hello Kardo, we're very grateful that you decided to do an interview with us here at GRP!
Kardo: Oh, the pleasure is all mine Grimwald. It's nice to see that there are people who see animals as citizens as well and should have equal rights to humans. Hayden Toro told me all about you and how you and a few other humans were willing to support me in the 2016 election.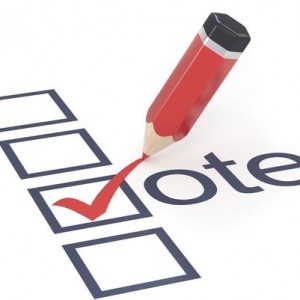 Grimwald: Well, that's certainly true Kardo. None of the current candidates seem to have a satisfying profile, if you ask me. They all seem shady, at least from my point of view anyway. But enough of my opinions. People are already complaining that I'm too opinionated. So let's talk about you.
It says here that both you and your staff do not approve of the kind of democracy that is prevalent in the Philippines. GRP would like to ask as to why you have this opinion of democracy even though there are apparently many people who prefer it over other alternatives. Was this something that Hayden Toro encouraged you to adapt or promote or do you have your own reasons?
Kardo: Hayden Toro has always been very supportive of my and my staff's efforts. Seriously, I wouldn't know what would become of me without him. Anyway, while he does indeed like to tell me about what he likes to call "bobotantes", opposing Philippine democracy was something both I and my staff came up with after careful observation of Philippine society.
Grimwald: Really? So what are your observations regarding Philippine democracy and why won't it work for the Philippines?
Kardo: Look Grimwald, as much as humans may deny it, Pinoys are some of the most childish and immature people in the world. They like to think themselves similar to Americans and other western developed countries but that can't be further from the truth. When you come down to it, Pinoys are like those rowdy youngsters who have just recently hit puberty and have no idea what to do with themselves. That's why, essentially, democracy will never work for them even if it does seem nice on paper.
Grimwald: How so? Could you please elaborate further? You do know these people will just see you as a dictator if you attempt to deny them of their right to vote. So please explain. Let's start with why you think Pinoys are childish.
Kardo: First off, let's start with what they watch. Everything is about romance, romance and romance, not unlike the selection of romance books schoolgirls tend to have in their bags. They're not the funny, feel-good kind of romantic comedies in the west either which is more about accepting and loving yourself before you find someone else to love. Their usual themes are jealousy, narcissism and revenge and that, if you don't have a significant other in your life, then you are a sad, sad person.
You will find this kind of theme in just about every outlet of Pinoy media. From their TV shows, to their books, to their songs. Cheesy lines, love triangles and getting even are all it's all about these days in the Philippines. Worst yet, they've even removed the once-common afternoon anime shows and put in a sad line-up of porn-disguised-as-soap-operas.
Like teenagers, most Pinoys are just looking to get high all day, every day. It's what their idea of "being happy always" amounts to. Instead of seeing happiness as a mix of contentment, acceptance and determination, they essentially see happiness as something that you should smile and laugh about all the time. That's why you'll find so many drunks lying around on the road, youngsters sniffing glue under bridges and people gossiping like there's no tomorrow both on the streets and on the internet.
Pinoys are, heart and soul, teenagers and most certainly not the good kind either. My staff and I plan to correct that once we come to power in the Philippines.
Grimwald: Okay, so what do you have to say about Philippine democracy?
Kardo: Well, I remember that you wrote an article about how leadership is a lot like driving, right? Well, the brand of democracy given to Pinoys is similar to giving the keys to an Abrams tank to a bunch of teens high on angel dust.
Remember Grimwald, teens will always pick what they want over what they actually need. The same is true for many Pinoys.
Let me go into further detail here, if you give your kids money-
Grimwald: I… I don't have kids.
Kardo: Well, okay, just for the sake of the argument, pretend you're a dad.
Grimwald: With Francine Prieto as my wife?
Kardo: (stares at Grimwald and shrugs) Okay, with Francine Prieto as your wife!
Anyway, where were we?
Oh yeah. If you give your kids money and tell them to buy lunch for themselves and they don't happen to be the health conscious types, they're most certainly not going to by vegetables and other nutritious foods. If anything, they're probably going to go to the nearest burger joint or fast-food restaurant. I mean face it, fast-food meals are cheap and they probably taste good but they are most certainly not nutritious.
Like fast-food meals, Pinoy politicians use cheap tactics like vote buying and have slogans and campaign ads that certainly sound and look good but have nothing to show for it but their greed and selfishness. Like the idiotic teens that they are and high on both various substances and their own hormones, Pinoy bobotantes will vote for these charlatans anyway believing as if they're angels sent from heaven.
Grimwald: So what's your plan to do away with this? How will you prevent bobotantes from taking control in important political issues in the country?
Kardo: Well, Amorsolo Ahas and Gina Sanchez, the Giant Siphonophore have a solution for that.
We will implement the political and voter's licensing examination to ensure that only competent political candidates and competent voters will be allowed to participate in elections.
Grimwald: You do realize that this will seem unfair to a lot of Filipino citizens.
Kardo: Well, my staff and I are well aware of that but it's the best solution we have to offer. I mean look, in order to get a driver's license, you first need to take a test. Before teachers, doctors, nurses and lawyers get a chance to practice their professions, they also have to take a test. True, it may seem demanding, but that is the price of both progress and democracy.
I mean, think about it Grimwald, would you get in a bus or jeep with an unlicensed driver. The same can be said for the many politicians and voters of this country. With the political and voter's licensing exams, we can make sure the right people are in the right place to make decisions for us.
Grimwald: Okay, thanks very much for your time Kardo, it's a pleasure doing an interview with you.
Kardo: No, the pleasure is all mine Grimwald. Except maybe for that bit with Francine Prieto…
Grimwald: Okay folks, you heard it here first with Kardong Kalabaw, one of the upcoming presidential candidates for the 2016 election. Stay tuned for follow-up interviews with both Kardo and the rest of his staff about the many issues that plague the Philippines.
I'm Thaddeus Morvacle Grimwald, an amateur reporter here for Get Real Philippines, signing off. Back to you Benign0!
Kardo: Wait? Amateur?
I HAVE RETURNED TO LAY WASTE TO OUR ENEMIES!