Without a doubt, Senator Ferdinand 'Bongbong' Marcos Jr is doing his country proud. He has saved the Philippines from the clutches of the Bangsamoro Basic Law (in the current form President Benigno Simeon 'BS' Aquino III and his minions railroaded through the House of Representatives). He has, in the process, demonstrated an ironic allegiance to the Philippine Constitution — a national charter that was crafted under the watch of no less than President BS Aquino's mother, former President Corazon 'Cory' Aquino.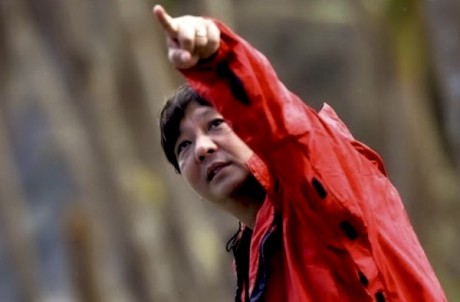 As chief Senate reviewer of the proposed BBL, the junior Marcos exhibited the sort of statesmanship and diplomacy that the original Malacanang negotiating team led by Secretary Teresita Quintos-Deles and Miriam Coronel-Ferrer utterly lacked. Over the course of the review, Senator Marcos tirelessly travelled all over the country to consult with everyone potentially affected by the proposed law that would have seen a vast chunk of Mindanao ceded unto the hands of the terrorist Moro Islamic Liberation Front. The outcome of the investigation is nothing short of conclusive. The BBL is unworkable and would have resulted in an outcome the opposite of what its authors promised the Filipino people.
Despite these achievements, however, many Filipinos continue to hate Senator Bongbong Marcos. Why? Because of his surname. Senator Marcos's father was the late former President Ferdinand E Marcos. Filipinos cannot seem to see past that fact. That is strange, because many of these people are the same people who are advocates of "voter education". A cornerstone of this initiative to develop an intelligent vote in the Philippines is to change the way Filipino voters evaluate candidates running for office. Voter education champions encourage Filipinos to ditch their traditional practice of voting on the basis of name- and face-recall in favour of qualifications and record of achievement.
Clearly, Senator Marcos has achieved a lot in the last couple of years. In fact, he's achieved a lot more in the last six months than many Philippine senators have achieved over the entirety of their term in office.
Yet, to his detractors, he is still and only just "a Marcos". That's, quite simply, being small-minded.
Then again, it makes sense of course. Filipinos are predominantly Roman Catholic. Catholics live by the baffling notion that babies are not born innocent. They believe babies are born guilty of Original Sin. To erase that "sin", no less than the Son of God needed to be put up as human sacrifice to appease his own father.
That explains the primitivist way Filipinos continue to regard Senator Bongbong Marcos. In Filipinos' minds, Bongbong is guilty of his father's alleged sins.
So for arguments' sake, perhaps we should ask ourselves: What does Senator Bongbong Marcos need to do to absolve himself of his father's sins?
It seems saving the Philippines from President BS Aquino's version of the BBL was not enough. Bagging the Nobel Peace Prize following a possibly successful enactment of a new version of the BBL perhaps?
Seriously (not to say that the Prize in Marcos's hands is an impossibility), unlike the divine intervention needed to absolve Catholic babies of their guilt, no miracle is really needed to erase the stigma of being "a Marcos" that Bongbong bears. Senator Marcos simply needs to work harder and deliver more results. And so far as we've seen, he has demonstrated that stepping up to those challenges does not faze him at all.
Perhaps it is time to regard our politicians using a different way of thinking.
You see, it is only when Filipinos become pro-achievement first before being merely and only pro-[insert politician's name here] that we can hold hand to heart and claim to be a real democracy.
benign0 is the Webmaster of GetRealPhilippines.com.