Psst… Hey!
Yes you, the one reading this article right now. Are you interested in making some money? Of course you are. The cost of daily living can be quite taxing. Literally.
So are you looking to make a quick buck? Don't worry, this isn't some kind of business scheme. It's something much, much better! Besides, I promise you, if you follow the steps, you won't even have to worry about taxes or the B.I.R., that's pretty much a guarantee!
So what's the big secret?
You need to start your own religion! Eh, not convinced? Well, first off, you have to remember that we live in the Philippines where traditional folk beliefs are all too often confused with modern religious doctrine. Couple that with misplaced nationalism, an isolationist mindset and moral myopia, then you have a gullible populace to work with who will gladly hand over their money to you for some of the silliest of reasons imaginable.
Also, please note that this is the Philippines. There are many ways to start a religion, heck one guy even started one with UFOs and there are actually people who worship the Flying Spaghetti Monster. However, let's stick to the current conventions of the Philippines, since this is where you want to make big bucks. After all, religions, especially new ones are only moderately successful in making money anywhere else beyond the Philippines.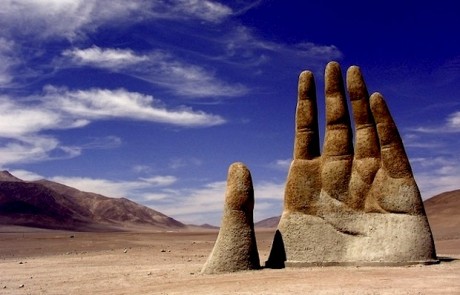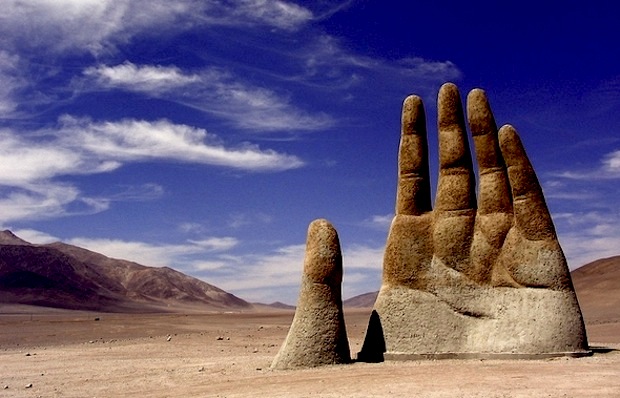 So, okay, let's get started!
Step 1: Think Of A Cool Name For Your Religion
Well, the thing is, if you want to start a religion, you need to give it a cool name. Anything else will probably fail and fade into obscurity. So you gotta pick up a good name for your new outfit.
One of the best ways to pick a name is choose a popular religious leader to associate your religion. Then before the name, add the word for a group or place such as "church" or "conclave". Then you have for yourself a good name for a new religion!
Suggestions:
(Feel free to mix the names and add your own ideas!)
Circle of Jesus
House of Muhammad
Spawn of David
Children of Gabriel
Army of Michael
Outhouse of Job
Urinal of Judas
Coprology
Slaughterhouse of Satan
Step 2: Think Of A Cool Backstory For Your Religion
The thing is, in order for your religion to be successful, you first need to think of a good story of how it all came together. Note also that the more mysticism you add to your story, the better. Now, it's entirely up to you how to put your story together but make sure that you can cover the inconsistencies with mystical hullabaloo and, whenever you encounter any kind of mishap in its structuring, be sure to handwave it with stuff like: "This is the will of God/the gods!" Or "This is the work of the Devil!"
Suggestions for a good backstory:
You locked yourself in the toilet and a voice from the toilet bowl spoke to you about being its chosen champion.
You got trapped in your septic tank and the substances within formed writings that told you of prophecies and teachings.
You walked in on the wrong restroom in a strip club and got knocked out for your troubles. While unconscious, you had a vision which prompted you to start your own religion.
Step 3: Find People To Hate
Goebbels, Hitler's propaganda man in World War II, pretty much summed up one of the basics of human nature: We are all essentially looking for someone to blame for our troubles. Even when said troubles are "natural" disasters and cannot be attributed to any one person, people will still look for someone to blame. Even if their troubles are self-inflicted and caused by their own greed or pride, they will still search outwardly for those they can throw responsibility and accountability on instead of shouldering it themselves.
That's why it is very important to give people what they want: Someone to hate. Someone they can blame all their troubles for. Here are some popular choices on who to point at that your followers can hate.
Homosexuals (never gets old)
Atheists
A rival religion (Catholicism for Protestants and vice versa, Muslims for Christians, etc.)
Foreigners (paint them as the "foreign devil" or "white devil" archetype for extra flavoring)
Any minority group (I would actually add Jews to this list but there's not enough of them in the Philippines to be significant)
Step 4: Create False Statistics In Your Favor
Okay, this is kinda tricky but if you're really careful, you can put a "divine" spin to your story.
For instance, there's a major earthquake or any other natural disaster. Be sure to mention that a lot of the casualties are some of those mentioned in the list in Step 3. Make it so that it seems like what happened and their deaths are a result of divine retribution.
After that, make sure to minimize the casualty results of your own followers. When a lot of them and your structures are destroyed anyway, be sure to omit them from your records.
Step 5: Create A Sense Of Exclusivity
Make your organization exclusive. Choose only those who you want to join you. Try to avoid people who have critical thinking, they will be your undoing, believe me.
When delivering lessons or sermons, focus on the idea of "only us". Remember, there are a lot of other religions out there. To compete with them, you need to make your converts feel "special" somehow.
Optional: Use Bible Verses In Your Favor
If you're going for a more "Christian" bend to your new religion, be sure to use a lot of references from the Bible. You can take the words out of context or say something that is completely different from what is being said but never forget the chapter and verse. Chapter and verse is very important because mentioning them to common Pinoys makes it sound cool and makes it appear that you know what you're talking about even if you don't.
Step 6: Discourage Inter-Faith Socialization
Discourage your converts from interacting with people from other religions. Like I said, if you're starting your own religion, you'll be facing a lot of stiff competition. Drawing your converts away from social activities can prevent them from realizing that you're hoodwinking them out of their money. Here's a list of what to do:
Avoid Birthday Parties (of people not of the same religion)
No Christmas Celebrations
Discourage Other Forms Of Celebrations (anniversaries, company parties, fiestas)
Discourage Your Converts From Getting Group Roles At Work Or In School
If asked why, here are some convincing excuses:
It will distract them from their responsibilities of being a follower of your religion
It is an affront to God/gods
It is of pagan or unbeliever origin
It is a way for the Devil to lead people astray
Step 7: Doomsday Fear-Mongering
Okay, this is the most important part of your new religion. You see, one of humanity's most memorable and noteworthy emotions is fear, so be sure to use it to your advantage. Remember steps 3,4,5 and 6? Okay, be sure to use these to create a sense of foreboding among your followers.
Tell them repeatedly how important your religion is and how it is the key to surviving the apocalypse. Using steps 5 and 6, you can convince people that only your religion is the righteous one and favored by your deity of choice. As for steps 3 and 4, show people that the fate of those who disobey the laws of your deity of choice are fated to be destroyed during the end times and their souls will be condemned for all eternity.
This way, you can make your converts obey you through the use of terror. Insist to them that only those who follow you to the letter will be eligible for salvation while everyone else goes to a giant oven or become food for eldritch abominations.
***
There, now you know how certain people and organizations in the Philippines have gotten rich over the years. So let's go out their and save some money- I mean souls! 😉
I HAVE RETURNED TO LAY WASTE TO OUR ENEMIES!