While a lot of our critics like to claim that we here at GRP are "negative", I need to question them about their own perception and just what being "negative" actually means to them. As of late, we have been getting more than the regular comments and arguments against the way we like to criticize the current administration even though most of these commenters aren't even willing to share their thought-out insights on why our criticisms are wrong. Most of the time, all we get is people who want us to shut up because they don't want to hear what we have to say and not because they find anything wrong or erroneous with what we say.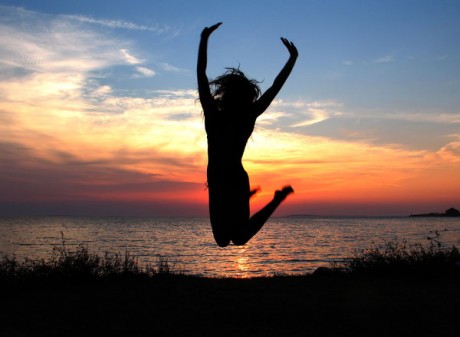 Well, I got news for you people. Do any of you understand how illegal narcotics work? Yeah, you heard me, drugs. Do you know how detrimental they can be and how they can so easily destroy a person's life and career? Bob Ong even wrote a story about narcotics and their victims in McArthur, which I think should be a must-read for people who want to get a better view of the shadier parts of Pinoy society, the parts that the government and media don't want you to see. Well then, if you still can't put two and two together, allow me to spoonfeed it to you just the way you like it. After all, one of the reasons telebasuras make so much money and are so in demand is because of how simple they are and, even when they aren't, the production team goes to great lengths to explain things away even when real-life professionals will tell you that what they do in these shows are both wrong and misleading.
Okay, first things first, to the addicts themselves, drugs seem like a dream come true. While certainly expensive and will certainly deplete one's livelihood, they are more accessible than a degree in school or a good position in a job. The last two require a lot of time and hard work to achieve but drugs are easy. All you need is money and voila, you can have a few moments of utter pleasure and nothing else. Narcotics makes its victims "feel good" to their detriment, preventing them from ever saving money to support themselves, poisoning their bodies with excessive use and destroying their social lives because of how it detaches them from reality.
As for those people who care about them, those people trying to save them from their addiction, life becomes a living nightmare because of their dependence on the brain-destroying substances they consume. More often than not, addicts are quick to defend their bad habits, claiming that what they are doing is harmless and just for the purpose of recreation. Other times, they embrace the high that narcotics gives them, claiming that it is better than whatever real life can offer them. When called out, criticized or subdued, addicts will violently protect what they believe to be the best thing that ever happened to them. They would kill to stop people from taking their precious narcotics away from them or to get enough money for their next fix.
Rehabilitating junkies is a lot harder than it sounds. It takes months to years for people to heal from the damage done to them by their addiction, both physically and psychologically. Some of them never make it and are so badly damaged that they may require treatment for the rest of their lives. Then, there are those who never even have the opportunity to be rehabilitated as their habit finally kills them.
So how are typical Pinoys and drug junkies similar? Do I need to spoonfeed my points again? Oh well…
It's About "Feeling Good" All The Time
Okay, there's nothing wrong with feeling good from time to time. I have been called out on being an escapist every now and again and I make no move to deny it. I don't think there's anything wrong with having fun every now and again when you have the time. The old saying "all work and no play makes Jack a dull boy" is quite true after all.
However, as both ChinoF and FallenAngel note in their articles, there should be a limit to the "good feels" that people seek out. When called out, many Pinoys resort to the idea "We just want to be happy!" even though their happiness may come at the cost of other's well-being and even their own.
Partying is okay I think, but we have to remember that we all have lives to return to. We all need to work to make a living, we have families to take care of and we have to go with our friends through their own difficulties as well. A Russian friend once told me that a smile means more for a person who knows a good reason to smile.
Hatred Of Critics
This is probably one of the most obvious traits I've noticed in both Pinoys and junkies. When called out on their habits, they are both quick to defend themselves, assuming that the person questioning them is "judgmental" or "negative". However, when asked to support their claims, they are all too often at a loss to put together coherent arguments against their critics. In fact, time and time again, both Pinoys and junkies will resort to threats and violence when criticized further.
Criticisms are always painful but they're part of a "learning experience". If we only "react" to criticisms instead of "responding" to them the way a dog bites someone who steps on it rather than a human who takes the time to consider the situation, then how far are we really from just being animals? Without criticisms, we will never know where we go wrong and set ourselves up for the same mistake again.
A Lack Of Foresight
The thing is, planning ahead is important if you want to have a good future. Unfortunately, most Pinoys and junkies only think of the "now" rather than "tomorrow". Tying in with my first statement above, I have time and again met typical Pinoys who will gladly trade a good tomorrow just so they can feel good in the present. It's no different from the way a junkie loses all his money to buy narcotics instead of saving some cash for the opportunity to improve his life.
I HAVE RETURNED TO LAY WASTE TO OUR ENEMIES!