It's been so long since Filipinos won their "freedom" back in 1986 after the so-called People Power "revolution". But we are still hard-pressed to agree with one another on whether or not we are really a better country after all that. The trouble is, rather than confront the question head-on, we are, instead, encouraged to simply be "thankful" about these "freedoms". Many of the Philippines' most influential "thought leaders" use that argument to tell people to desist from any remarks that may be perceived to be "negative".
Just be thankful and stop being negative.
Therein lies the reason why the Philippines is a chronic failure of a nation — because rather than deal with the negative aspects of their situation, Filipinos prefer to pretend these do not exist or, worse, regard them as things to be "thankful" for.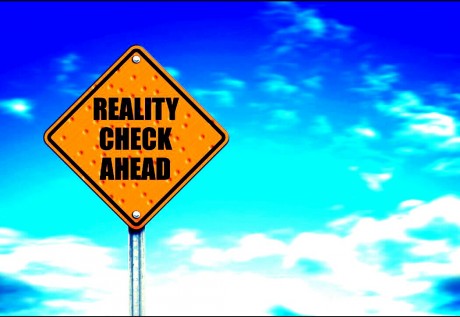 For example, we are told that we should be thankful that, though we may be a poor country, we have a lot of the freedoms people in totalitarian states like China do not have. That is kind of an ironic thing to say. Unlike the Philippines, China, for example, does not pretend to be anything that it isn't. If it is "brutal" to its own citizens, that is because it is, in fact, an unabashedly communist totalitarian country.
Compare that to the Philippines. Proud to be "free" and "democratic" sing its people. But its government and ruling classes are just as brutal and apathetic to the suffering of its ordinary citizens as any.
Oh, but no…
We are, we were told as kids, a friendly people.
But are Filipinos really mabait ("nice") as we say we are? That's quite debatable. We are amongst the most divisive and tribal of societies. In the US, Canada, and Australia, Filipino communities there are known for their backstabbing members and intrigahan. It's so toxic that many ethnic Filipinos who are not into the whole pataasan ng ihi scene that characterise these "communities" avoid them like the plague and prefer to just assimilate into the broader community of their adopted societies.
The sad reality is that Filipinos, taken together as a collective are a weak people.
It takes an ounce of assholery to beat "bullies" like China. The reason they (and other powerful societies) are strong is because they have potent ruthless martial traditions underlying their culture shaped by many hard-fought and often hard-won wars. What have Filipinos gained from the perception that they are mabait? It may be a virtue individually, but as a collective, it makes us a flaccid state, forgiving of its most heinous crimes and thieving politicians while being hopelessly defenseless against foreign aggression and woefully dependent on old colonial masters.
benign0 is the Webmaster of GetRealPhilippines.com.