I have always thought that, one of the biggest problems with the typical Pinoy mindset is their obsession with what is superficial over what takes on a deeper meaning. I remember Kate Natividad writing an article about how Filipinas can contribute to smartening up the population by choosing to bear children for the smarter population of the Philippines but I replied (sort of) with another article on why (while certainly good intentioned), it will never work in the Philippines as long as its culture of stupidity and madness remains intact. See, it's not so much that people don't want progress, it's that they don't know what it means to be progressive in the first place.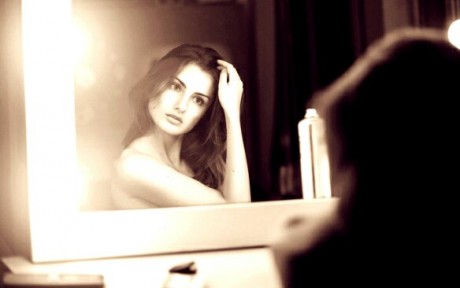 As stated many times before in many other articles and comments, Filipinos only see the superficial part of things but fail to recognize their deeper meaning. They see something with a nice cover and decide to take it even though when they don't clearly see what it's actually about. I have seen this kind of behavior in young children but I can certainly excuse them for being children and not being mature in their mentality. Unfortunately, the same cannot be said for the typical adult Pinoy.
Confirmation? Okay, here's what I've observed:
Adapting Western Principles
Okay well, in any other case, I might think of this as a good thing but it's quite clear to me that majority of Pinoys don't really understand the deeper meaning of many Western ideas. For instance, freedom is all too often equated with doing what one wants regardless of the consequences even when it is actually about being free to make choices and knowing what one's choices actually entail. The idea of authority or leadership is thought of as someone else who will do everything for you including that of thinking solutions for your problems even though its clear that these are things that you should be solving yourself.
Many of us see how "nice" these principles are, what with sticking to a presidential political system and continuing our stance on what we think of as "democracy". Unfortunately, few of us pay attention to what makes these principles so successful in the first place. Just because they look good on another country doesn't necessarily mean these same ideals will work for us especially when we don't even understand their spirit to begin with.
The Superiority Of Light-Skinned People
Well, let's get real here. Pinoys tend to think of light-skinned people as beautiful and superior. This is true enough with our media and the reality that majority of our celebrities are mostly half-breeds. Of course, we can always blame this on our colonial mentality. Over the years in the course of our history, it has been imprinted in our psyches that Europeans and, subsequently, Americans are superior and all of them are undeniably white (at least at the time anyway). That is why, I think, we see light skin as a sign of superiority.
Unfortunately, again, we fail to see why Europeans and Americans are progressive and more prosperous than the Philippines. We simply see their light skin as what makes them superior and not their self-discipline, dedication to success and their eye for detail. We fail to see that being light-skinned has very little to do with one's success in life and that it is essentially self-efficiency and determination that can make one truly successful.
I HAVE RETURNED TO LAY WASTE TO OUR ENEMIES!