Actually, I'm supposed to be working on the 9th chapter of Deep but again, I find myself writing another article, this time about the recent failure of our representatives in the SEA Games, particularly the diving competition. Heck, I even got an imitator in one of the commentaries. I don't know if I should be flattered or disgusted by that last.
Anyway, I'm writing this because I think it will offer a better idea of just how broken Filipino culture is and how time and time again, it will lead to our ruin. Look people, I know that you can't really prepare for everything but, as Kate Natividad here states, it's not an excuse.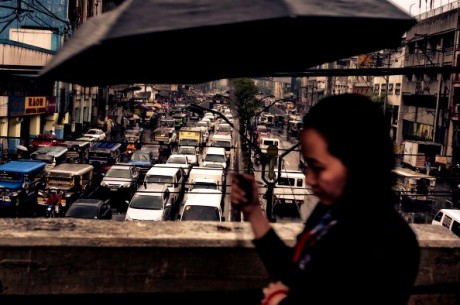 Here are two major points in our culture that will continue to embarrass us as a people and lead us to nothing but shame and defeat:
It's All About Hubris
For reference, I once played Command & Conquer: Generals: Zero Hour and I liked the gameplay very much but I openly detested the characters. I mean, some were okay but there were just too many cheesy lines being thrown around to make them believable characters. However while General Alex Alexander (the American female general with all the superweapons) was one of the cheesier characters in the game, she said a line that I never quite forgot: "When you fail to plan, you plan to fail!"
As I've come to discover the hard way, later on in college, you can't enter a competition without an actual plan and hope to win. If memory serves correctly, I remember former U.S. President Dwight Eisenhower saying something along the lines that: "Plans are useless but planning is indispensable." While there's no guarantee that your plans will ever come into fruition, planning sharpens you and your talents, preparing you for what needs to be done.
Unfortunately, I can note a lot of Pinoys eschewing this notion for the simple words: "Bahala na!" Sadly it all boils down to people's hubris. It's like we think we are so good that we no longer need to make preparations of any kind. However, time and time again, we are proven wrong by our failures throughout history.
Take for instance Manny Pacquiao's loss in his last fight. People continue to jeer that he was cheated, but he himself admitted to having injured his shoulder. Was he simply too proud to admit that could've lost that fight? Even after the fight concluded, he went on to ask: "I thought I won." As if he seemed incredulous that he lost.
In a previous article long ago, I remember recounting the story of the Tortoise and the Hare. It's a fairly old story and I don't think many people still remember it now. Anyway, the story is fairly simple. To summarize, there was once this hare who was so full himself because he was so fast. He believed that he could beat anybody in a race. But then one day, a tortoise called him out on his dickery and challenged him to a race. The hare, believing it was some kind of joke, took the tortoise on, not believing he could be beaten in any way. During the race even, he decided to sleep on the side of the road, believing that even if the tortoise caught up with him, he could beat him easily. To his horror, he overslept and the tortoise won that race.
We are all too often like the hare in the story, believing that our skills are enough to bring us victory. Worst yet, many of us use the power of personality over that of actual skill, leading to things like actors and actresses who can't sing being called singers anyway just because they have pretty faces or politicians who know diddly squat into leaders of the country.
We Support Only What We Like
The thing is, while I too was dismayed by the performance of our representatives, I think that they too are victims. I'm not excusing their poor performance but I'd like to say that what happened was a result of negligence on the part of our government and the common people. More often than not, we support only what we like.
Tying in with the above statement and Benign0's article here, most of us only care about what we like and not what we should care about. For instance, take the rabid support we have for Pacquiao and the Azkals but our tendency to overlook everything else. Even that figure skater of ours who did well in the Olympics only got media coverage when he succeeded. It's like we don't care about the efforts of others unless they succeed and, even then, we easily forget them over things that we like.
In other countries for instance, athletes dedicate their lives to a given support. They give it their all, long before the announcement to the competition even arrives. They are not just supported by their government, they are also encouraged to push themselves harder to become even better at what they do.
However, again, we focus all our attention on things like boxing, basketball, billiards, soccer and beauty pageants to the detriment of everything else.
Look, as a metaphor, I hate math. In fact, just hearing or reading the word math makes me feel absolutely murderous. However, when I was a student, I had to study it anyway. Why? Because it was a necessity!
C'mon guys, in any sporting event, it's not enough that we need to be represented but we need to be represented well. When we stick only to things that we like then I can promise you that the failure of John Elmerson Fabriga and John David Pahoyo are just some of the things we'll have to be embarrassed about. Remember, even if you excel at a given subject, you still won't graduate if you ignore all your other subjects.
No, I'm not going to blame Mr. Fabriga and Pahoyo for this latest fiasco. If anything, they're simply victims of a biased and unjust society. If anyone here is to blame, it's the common Pinoy's negligent behavior towards things they don't like. 
I HAVE RETURNED TO LAY WASTE TO OUR ENEMIES!