Before I begin, I want to ask our dear readers a simple question: What is evil? Or rather, what is your idea of evil?
Of course, I am well aware that the word "evil" itself is subjective. Essentially, each and every one of us has a different idea on how to define "evil". Considering that even our culture is deeply divided by various factors from our historical disputes with one another to our rather clannish ways, it's little surprise that we are still confused over which politicians are guilty of being corrupt and are utterly baffled over what we're supposed to do them when we find them.
However I, for one, will go with Socrates' idea of what is good and evil. A popular figure in philosophy, Socrates is credited with being one of, if not the, wisest men of his time. Anyway, his take and good and evil was a fairly simple one: Knowledge=Good and Ignorance=Bad.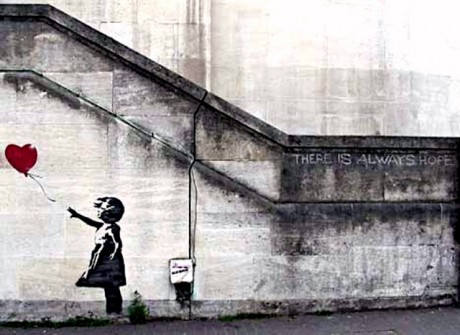 Of course, there are quite a few misguided Pinoys out there who adhere to the idea that being knowledgeable is a bad thing. Unfortunately, while this may seem pretentious of me, I consider such ideas not just stupid but border on being evil.
You see, from my own perspective at least, to know what is good, one must first know the truth. Now some truths maybe harsh and sometimes difficult to accept but it is only by knowing the truth can we make a difference. By knowing the truth, we can see where we went wrong and can eventually go on to correct our mistakes and improve ourselves. With truth, we come to understand ourselves and the world around us with greater quality. Through truth, we will know what it truly means to be free because only then would we know what our choices are and what each of them entails.
Ignorance, as I see it, is the source of all evil. You're welcome to dispute me if you wish but this is an opinion I would prefer to keep. Because, you see, ignorance is the very spirit of apathy. Ignorance is, essentially, choosing not to know or care at all. By not caring, we choose to close our eyes and ears to the truth. When we act without knowledge of the situation and choose not to care, we lose the ability to differentiate what is right from what is wrong. Some of the reprehensible acts committed by human beings stem from either human ignorance or an unwillingness to care about others.
Crimes can be identified through knowledge of the law. When we don't even know what the laws are because we're too busy keeping up with misleading teleseryes and the sordid private lives of celebrities, how can we even tell what is or is not a crime? How can we call someone a criminal when we don't even have a grasp of what a crime is or what it isn't? Without truth to guide our way, we are ultimately blind and deaf to what is truly good in this world.
I HAVE RETURNED TO LAY WASTE TO OUR ENEMIES!