"Because he's the hero Gotham deserves, but not the one it needs right now. So, we'll hunt him, because he can take it. Because he's not our hero: He's a silent guardian, a watchful protector… a Dark Knight."
~Commissioner Gordon, The Dark Knight
I've already thought about the idea of having Rodrigo Duterte as a president and I believe I've already written an article about that particular subject. However, with all the hullabaloo going on over whether or not he and his vigilantism is what we need is a good question that we should be asking ourselves if we plan on voting him into office. You see, while Benign0 does mention the appeal of such an individual in one of his latest articles, it still nags at me if what he does can be called "justice".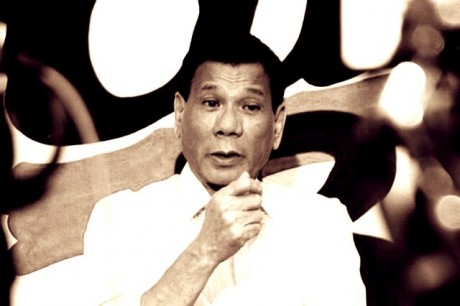 Well, I do like him better than De Lima and her lame approach to various crises that have devastated the country over the years. Indeed, I am one of the many who are tired of the "pacifism" espoused by De Lima and her ilk which has time and time again condoned brutal acts of rape and slaughter all because "criminals have rights too". I was also more than a little amused by Duterte and De Lima's exchange of insults with the former going as far as to call the latter "gaga" (which is a derogatory word for women) and for the latter to call out the people's support of the former, saying that Duterte too should also be considered a criminal.
Now, I do support and even laud Duterte's approach to crime and criminals as I am well aware of how corruption has literally infiltrated every level of our country. Indeed, I would say that it's about damn time we got around to cleaning up the infrastructure of the Philippines!
However, what doesn't jive with me is how so many think that Duterte is the answer to all our woes as a nation. First of all, as a metaphor to drive my point home, the Punisher is not a full-time member of the Avengers and for good reason. If you read the comics, you'll notice that Nick Fury and Tony Stark see the Punisher as a very dangerous man who they only tolerate because he keeps the crime rate down. However, they only consider him as a "sometime" ally just like Deadpool (whom they see as greedy and deranged) and, at best, a loose cannon and, at worst, a liability. Take note too that Batman is generally mistrusted by the Justice League because of his shadowy ways and that some members see him as a criminal as well because vigilantism is also considered a crime.
Ladies and gentlemen, if you want to vote for Duterte in the coming elections, it is not my place to stop or discourage you from doing so. However, I am more than a little hesitant to support a man who relies on hired death squads to do his dirty work. I do indeed admire the man's approach and believe that this kind of thinking will get rid of some of the Philippines' dirtier aspects, but do we really want him to occupy the ultimate seat of power in the country?
I really think this bears a bit of thinking. I have always believed that the salvation of the Filipino people lie in the hands of the people themselves, not in the hands of just one man and the hired guns who serve him. I am sorry, but I don't want to trade one form of tyranny for another.
God save the Philippines…
I HAVE RETURNED TO LAY WASTE TO OUR ENEMIES!