It's been almost a year since I had the misfortune to watch the film Human Centipede. I think I've already said quite a bit about the film in a previous article and I don't really think I want to talk about its details again and with good reason. Besides, my friends and I only watched it as we were all heavily intoxicated with Tequila and had nothing better to do. What followed was a considerable amount of cursing in many languages from English, to Tagalog, to Ilokano, to Kapampangan, to Bicol and Zambal as the horrifyingly disgusting film played before our very eyes.
To this day, I am still struggling to erase the details of the film from my mind and, if you haven't seen the film yourself, I urge you not to watch the film. It's probably one of the sickest and most gruesome film I have ever seen to date and I have no plans to see the next sequel unless my friends manage to get me drunk again. As to why I'm even mentioning it in this article, well, allow me to expound on my point. This article is actually a reaction to this article by Paul Farol and an expansion of one of my other articles.
You see, the thing is, as horrible and sickening as Human Centipede might have been, I've come to realize that the Dutch don't just approve and support the film, they promote it to other countries as well. And yes, while I certainly don't want to see the film again anytime soon, I must admit that the premise behind it (ack!) is somewhat original if nothing else. Although, I'm willing to admit that I'll probably regret praising the film even just a little.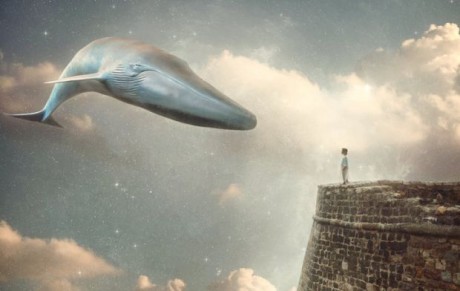 Anyway, back to my point, while the Philippines certainly has plenty of potential as a nation what with brilliant minds appearing every now and again and the vast amount of raw materials just waiting to be harvested and utilized, it always fails because of a certain lack of motivation. Yes, while so many out there like to rant about "Pinoy Pride", Pinoys just love to put others down in favor of things they like or are accustomed to. Take for instance that other genres like sci-fi, mystery and cosmic horror are often overlooked in the Philippines and the media's main focus is all too often drama and romance. Perhaps if you as much as suggest making a story about a detective to mainstream media magnates, they'll probably just stare at you as if you've lost your mind. Worst yet, no matter how overused a given theme is, many Pinoys will still happily lap it up like there's no tomorrow.
Both the Pinoy media and society seem to be hell-bent on destroying its own people's dreams. Whenever someone comes up with something that is both original and beautiful, it is almost always ignored in favor of what is otherwise drab and cliched. How can we expect any progress when our own fellows are responsible for preventing us from aspiring to be something greater?
Here are some of the most common things Pinoys like to say when bashing original works that make them insecure:
It's Not Popular
Remember Miss Gerphil Geraldines? Remember how two judges voted her down for singing something that was "unpopular"? You'll be surprised just how many people receive that kind of discouragement just because their works aren't deemed "popular" enough to be successful. Never mind if the person or work in question is original, is thought-provoking (or especially if thought-provoking) or meaningful to society as a whole (likely because many Pinoys can't find meaning in their lives to start with).
Then again, this isn't really surprising considering most people in government positions won in the elections won through popularity and not through any kind of platform, political wisdom or knowledge of the law. Indeed, politicians are chosen for their ability to sing, dance, give freebies and make speeches that are pleasing to the ear of the audience. Therefore, this shows that no matter how talented, skilled or altruistic a person is in the Philippines, he/she will always lose to a person who is more popular.
It Won't Make Money
Of course, money is almost always an issue. Overseas, shows like Firefly that would've otherwise been popular are axed as they are simply not earning enough money to be continued. However, it's interesting to note how so many Pinoys use this excuse to put down other people's dreams even when they have a lot of potential.
Again, with my statements in a previous article, I go to some length in how Pinoys define "art" and, in the end, I utterly have no idea what even passes for "art" here in the Philippines. Remember always that art and wealth are not mutually exclusive. If anything, the word "art" is just used to make sure that raunchy films (that can be easily viewed by children) continue to be put into circulation. You know, as in: "It's not porn, it's art!"
We're In The Philippines; It'll Never Work
This is perhaps the most egregious of all the things that Pinoys do. I once heard a conversation between a mother and her daughter in a food stall and this was what they talked about:
Daughter: I wanna make a superhero story about a girl who has the powers of a cockroach! She'll be very hard to kill and can make blades from her arms! She'll also be very fast and the bad guys will have a hard time shooting or hitting her!
Mother: Eww! What are you even thinking? What have you been watching? That's just disgusting! Let's go home and enough of these fantasies. You're a grown girl now. You shouldn't be thinking such stupid things anymore. You should be thinking about school and how to get a rich boy to be your husband.
Honestly, I almost choked on the rice-cake I was eating. The girl even had a good premise for a superhero. But of course, that had to take a backseat to getting a rich husband.
***
I remember Pope Francis saying that the ability to dream is essential for making progress in a person's life. If applied on the national level, you can see just how doomed we are as a people. If we ourselves are killing the dreams of the next generation, it's likely that the Philippines will never really amount to anything.
I HAVE RETURNED TO LAY WASTE TO OUR ENEMIES!