This was taken on my way to pick up clothes at the laundry shop. Note the cab parked within the no parking zone with a big NO PARKING sign in full view. Traffic rules are regarded as a non-issue and a minor hindrance to our quest for fast convenience.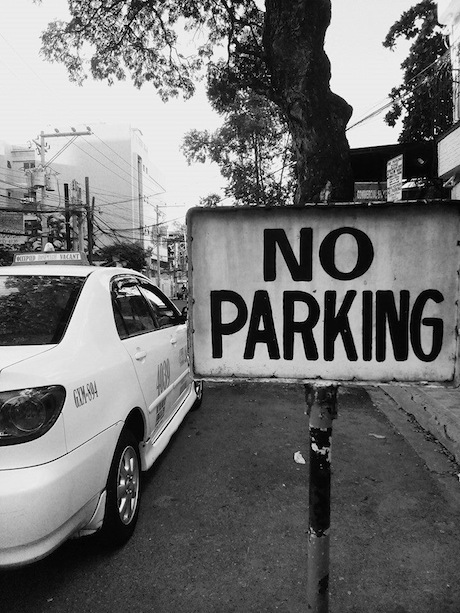 There is also something to be said about the NO PARKING sign itself — makeshift pwede-na-yan quality like so much else in this country.
Dennis Maxcel is a photographer from Cebu, Philippines. Taking photos of sorts made complete sense to him from a very young age. His informal studies in photography was courtesy of friends who are also passionate photographers. He never attended any seminars but watched a lot of videos to fill in the what was missing and gain more understanding about the field. One of his major influences are Scott Kelby and Ben Long who are both professional photographers in the United States. Aside from photography he is also the vocalist of "Frolic State" a Grunge-influenced band in Cebu.