When I was 3 years old, a time when I was simply too young to understand a lot of mature concepts, I watched a lot of Care Bears. Not the more recent incarnation, mind you. This was probably the pioneers of the show and it was something I loved as a boy. However, unlike children's shows of today, this version of Care Bears was slightly darker than most features of western animation for very young audiences as is found today. There were episodes that were really dark and scary and gave me nightmares for a few days. But, now that I have time to think about it, I would easily consider Care Bears an all together good show because of how it managed to give kids the right kind of values.
Anyway, to get to the point, there was one episode of Care Bears that really scared me. It wasn't that there was a monster because even the scariest monsters are made to look cute in the show (somehow). It wasn't because of any disturbing imagery, remember this was a kids' show so its producers had to keep an eye on stuff like that. What horrified me about the episode is that the villains had the power to make people, specifically adults, stop caring. It looked fairly simple, even a little cliched now that I look back on it, but what I would never forget is how parents in the show looked at their children and stopped caring about them. They didn't scold them or anything, they just treated their kids as if they didn't exist and went droning on in their daily lives even as their children visibly cried and begged them to care for them. No more tucking them into bed, making them laugh or cuddling them when they were crying or scared. Their parents simply stopped caring not just about kids or about each other. It was then that I first discovered the word "apathy" and that it wasn't just something found in a cartoon. It was all too real.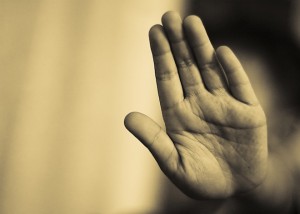 As an adult, I will have to say that the Care Bears were what introduced me to the idea of "apathy" and that few local shows ever really show this concept and its implications in society. What's most frightening of all is that it seems that apathy is encouraged by the media by distracting us with senseless and irrelevant shows that have no real bearing on how our lives should be. So in a sense, while I found the villains of Care Bears scary as a young boy, I thought to myself I could rest easy knowing that such people didn't really exist in real life. Today though, with just how apathetic people have become in the Philippines, did the bad guys just win in this country?
Apathy, it's everywhere now that I have time to think about it. With the local media acting as some kind of mind-control device, people find it harder to care about their situation and others. Even when there are people who are in desperate need of help or even when murderers walk free to kill only God knows how many people, the once proud Filipino people don't seem to mind as long as they get to watch junk like Showtime or Please Be Careful With My Heart. Sure, I am a big fan of TV shows too, heck, Care Bears is a TV show. But now that I'm all grown up, it just becomes background noise for the things I should care about.
A commenter once berated me for not offering any suggestions or solutions about the problems I pointed out. Well then, here's my answer: Start caring. I know it sounds cliched and I know it sounds like it came out of Care Bears but, if we want real permanent and positive change in the Philippines, then let's start with caring. So what should we care about:
Care about the environment!
Stop littering. Please, for Heaven's sake let's stop littering. Sure, you can say it's a small thing compared to illegal logging or open-pit mining but if enough people do it, you know that this will have very unpleasant results. As I've explained perhaps for the hundredth time, both on my real and pen-name accounts, littering is the chief cause of flooding. Litter accumulates in drainage grates and pipes, clogging them and allowing for flood waters to build up.
Sure, you might not be enough to put a stop to all the environmental issues in the country, but by throwing your trash where you should, you can inspire to do others to do the same. It might not be enough to save the environment altogether but if enough people do it, we can at least prevent floods and focus on other, more important matters such as putting a stop to illegal logging and dangerous mining techniques. By disposing of your garbage properly, you can make a small but crucial contribution to preserving the natural beauty of the Philippines and mitigating the effects of some natural disasters.
Care about politics!
I hear a lot of people who simply refuse to care at all about politics. But like John Constantine said: "It doesn't matter if you don't believe in the Devil because the Devil believes in you." This means that you can pretend that the current leaders of the country have no real effect on our lives, but mark my word: they will and they already do. The media just makes it look like nothing's happening and that everything is alright. In reality though, the ever worsening state of slum areas, the death of military and law enforcement officers and ever dropping literacy and intelligence rate is more than enough evidence that something terrible is afoot.
Please, don't let them fool you anymore. It's time we exercised our rights as free citizens of the Philippines. Like the Devil, the politicians like to make it look like they're not really bothering anybody and that they make their presence as barely felt as possible. However, do take note that they've been playing us for fools for decades now and they will continue to do so unless we, as a people, make a stand.
If you really care about your country and the people you love, you better start taking things seriously.
Care about each other!
Everything you do and say can have a great impact on other people. As cited by this article here, even just paying enough attention to what one person is saying is more than enough to get a possible warning sign and somehow save their lives. Again, our media discourages us from doing this, insisting to us that we are the heroes of a story and that everyone else is just a supporting character or at least an "extra" in our lives. But I think that we are all heroes in our own right as long as we do what is right and care for the consequences of our actions.
If apathy is the doom of this nation, then caring and taking action for it, is probably what will save it.
For all those detractors out there who think than not caring is better:
CARE BEAR STARE!!!
I HAVE RETURNED TO LAY WASTE TO OUR ENEMIES!