Some time a few weeks ago I got into a heated argument with a FX driver going the MRT North Station route.
I was transferred to the graveyard shift and I was aware that despite the popularity of the late shift—thanks in no small part to the call center industry—most of your co-passengers will most likely disembark in the surrounding malls nearest the train station for some after-work relaxation or shopping. Being a commuter for most of life I became accustomed to daily passenger as well as traffic behavior at different times of the day.
And if you're a passenger in any one of the most popular forms of PUVs plying the major highways of Metro Manila, you'll know that being the last one on board will most likely be a source of inconvenience and annoyance. Ten times out of nine, that will be the outcome. Especially if your destination is still a bit far off from where all your other co-passengers disembarked.
It is during these times that I hate being right.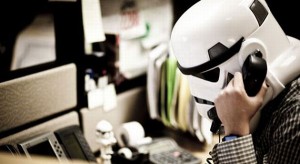 As if on cue, a small distance after everyone else went down the mall, the driver turned and scratched his head (an affectation of embarrassed humor because of a "small forgivable error") and asked if I can just get down in the next stop after the U-turn going to the train station. That he'll just give me the necessary fare (half of what I paid him) for the next PUV I hail to take me there.
To be fair with most of these drivers, specially those who are under some sort of franchise that utilizes constant radio communication with others in the fleet, they usually contact another vehicle to take the passenger to his destination if they are unable to; all they have to do is pick-up the transferring passenger without additional cost.
I don't know if this guy was a colorum operator or simply too lazy to call the thing in but I was not in the mood to be cordial about things and told him off. That, as I told him, had I known that that was his game plan all along, I would not have entered or just got off his vehicle the moment I told him where I was heading as I paid for the fare.
That, I added, was the purpose of the sign board in his vehicle. What the hell's the point of putting that thing out front if you're gonna welsh on the deal midway to my intended destination?
It's very simple: The reason why you were given permit to operate by the government is that you have the duty, as a PUV, to take your passengers where you told them you were headed. Passengers do their part by paying you.
Somewhere in that little equation, the brilliant Pinoy mind suddenly came into overdrive and added a few deviations of his own to the formula.
Just a few quotable quotes from the guy:
"Huwag ka na magreklamo at ibabalik ko na nga pera mo!"
("Don't complain because I'm returning your money!")
"Gago!"
("Jerk.")
I simply replied my own exotic mix of profanities and insults as I got off the vehicle and went about my business. In hindsight, I was lucky the guy wasn't one of those psychopath war freaks who take verbal insults as signed permissions to execute your death warrant.
That's what happens when you don't have a car. No wonder car sales are spiking up, and traffic is getting worse.
Which brings me to the title of this write-up.
Nearly everything that's service-oriented I have transacted with in the country reeks of this type of arrogance by virtue of the service-providers being needed by the clients. Nevermind if you're a paying customer.
They have the power, you need them, you adjust. Specially if the manager's not around. Or worse, if they're friends with the manager.
It's as if people are always wound-up, waiting for the perfect opportunity to shout—in perfect soap opera inflection: "Hindi namin kailangan ang pera ninyo!"
A friend articulated it best: "Utang na loob mo pa na nagbayad ka sa serbisyo nila."
I don't know. Maybe they always get customers who think they are Gods because they paid for things and that these service providers had had enough of the abuse and decided to fight fire with fire. Or maybe it's all a preemptive strike to deter potential jerks; to the detriment of the more sensible, polite customers.
Right.
The situation I wrote is hardly even unique. You can hear worse—strictly limiting it to the PUV sector—about taxi cabs. All these laws about erring PUVs, all bark, no bite. And everyone knows it. The offenders operate with the premise that they don't need money. Therefore, they are in control. They dictate where they want to go. You don't like it? Good luck finding something out of the millions already loaded or empty ones that have the same prick of a driver who hates going to your location. "Mag-iinarte ka? Bumili ka na lang ng kotse." ("Don't like it? Buy a car.") as the popular saying goes.
If you're saddled by lots of luggages because you're in a bus station or the airport, what choices have you without a private transport of your own? Right. Nothing. They know it, you know it, and you have no choice but wait for a decent enough cab to pick you up after a millennia of waiting or just bite the bullet and give in to the closest available prick's demands just to get things over with. Negotiations would probably help, but the point is you do not have to negotiate in the first place.
Of course, a lot would say that's the reality of things; that other countries are suffering from worse conditions and no one hardly ever complains. I get that. But that's precisely the problem. The exception becomes the rule in the micro level, you can be sure that that type of thinking will be carried over to something more grandiose than simple paid services.
My uncle, a big fan of the Tolkien books, opined something about Pinoy culture when I was still in grade school: That us Pinoys in general do not know how to handle power. Doesn't matter if it's something trivial like a seat in an elementary student government or one in national government level. There's always the ever-present sense of entitlement coupled with a strong aspect of tribalism that always puts self and tribe members above others.
As if wielding a small piece of authority over anyone is the opportunity of a lifetime to avenge oneself from the petty tyranny they have suffered from other people with authority over them. Not unlike the mechanism of a fraternity initiation rite. Instead of 'pay it forward', you get 'getting even forward'.
We have a lot of work to do.
Worker in a private sector hive.