Once upon a time, there was a Prince who loved a Princess but their royal parents didn't want them for one another and tried to keep them separate. However, against all odds, the Prince and the Princess got together anyway and eventually have a daughter together. The Prince and the Princess were originally intended to be married to two other people who are bad and are forced to part ways when they are found by their parents who are enemies. Their child becomes a vagrant and is left to suffer at the hands of other royal families. Eventually however, another prince her age falls in love with the daughter of the Prince and Princess and is eventually discovered to be the young daughter of the now ruling royal families. Somewhere along the way, the young girl is reunited with her royal parents who are now kings and queens of their respective realms and their spouses are disposed of in some fashion. Eventually, the young princess gets to marry the young prince who fell in love with her and everyone lives happily ever after. Except maybe for the villains of the piece.
Yep, that about sums up your typical show on our local channels. Of course, they might change the setting every now and again or they might add a few characters into the mix but, almost always, the theme and general plot will always be the same. In more modern works, they might use rich tycoons instead of royalty but then again there's not really much change from the original source material.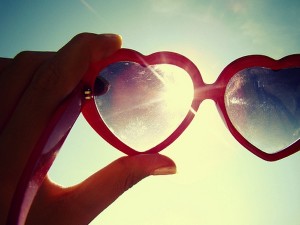 Anyway, as Tvtropes might tell us, "Tropes Are Not Bad". There's nothing wrong with recycling storytelling material. However, it's something else entirely to drill this kind of thing into people's heads on a daily basis. There's no questioning the fact that almost every hour, something similar to the fairy tale above is being played on local TV for all the country to see unless they're instead showing some idiotic noontime show where people make idiots of themselves. Now, let me point out the fact that the story above (and everything it inspires including our teleseryes) is just a fairy tale. Something that could be passed off as a good story for children just before they go to sleep. They're not really meant to be stories that get you thinking about your life choices or reconsidering your value system. They're good entertainment, that's all they really are.
Unfortunately, since this is the kind of show that is shown on a regular basis, many Filipinos have come to see their lives in a similar light. They see people who oppose their views as the "villains" of their own private fairy tales and that they are divinely in the "right" of things despite the irresponsible and sometimes even terrible things they have done. This is all too often the case for lower class Filipinos who have little to no education and have no access to any other form of media save for local TV stations and newspapers. Fallen Angel here has more information on Pinoy Media and the stupidity it breeds among the people.
In shows mentioned above, it is almost always good versus evil which always translates to poor versus rich, resulting in a very misguided mindset for people. Also of note is how weddings tend to mark the end of many stories and how love solves all their problems despite the fact that love is just another part in the struggle of life. While these are certainly acceptable as story elements, these are most certainly not life lessons that should be taken seriously.
If you happen to be one of those people who ascribe to these kinds of ideas, let me enumerate some cold, hard facts for you:
Black and White Morality Does NOT Exist in Real Life
As mentioned in one of my previous articles, black and white morality is just another of the false dichotomies that dumb pinoys tend to hold on to. There is no black and white morality in real life because no one is really "pure white" in this flawed world of ours no matter what they typical teleserye might want to tell you. Even the "nice girl" they try to portray can be called out on being too lazy to make a name for herself or too weak to make a stand for what's right. In the end, this kind of thinking just caters to the "victim card" mentality and propagates the idea that being a victim automatically makes you a hero even if you've done your share of reprehensible things in the past.
Everyone has their own motives and opinions on matters and nothing can change that, history has proven that time and time again. Even in World War II, which is regarded by many misguided history books to be a great battle between good and evil, is also filled with moral ambiguity. Remember that there were many Germans who joined the Nazi party only because of the privileges it offered and that there were Japanese soldiers who were drafted (taken against their will) to fight for the army. While this does not excuse their atrocities, it does show that many of them were also human beings and that many of them did what they did because it was all they could do at the time. Take note also that the allies are far from the squeaky clean heroes the media likes to portray them as. They have also done their share of atrocities in the past such as harming civilians (Americans in the Pacific campaign) and allowing starving militias to die miserably at the hands of their enemies (Red Army in the Eastern front).
"There is no such thing as innocence, only degrees of guilt." says an Inquisitor of Warhammer 40,000. A line that rings true for the world at large. We have all done our share of bad things (even if they may seem small) so no one can ever call themselves "pure" or "innocent". We are all guilty of one thing or another and even the smaller sins we commit, if we commit them often enough, will lead to our corruption and eventual downfall.
Rooting for the Underdog is not Always a Good Idea
Let's face it, a lot of our politicians make good use of the awa (pity) effect in almost all their campaigns. They pretend to side with the downtrodden poor during elections and frequently provide doleouts for the unthinking idiots whose sympathies they want to gain. However, once in power, these same people are quick to forget their promises and go about financially raping their people.
For a much more elaborate example, take note of our game shows and how a small act of drama is often enough to get them prizes for their troubles. While there's nothing wrong with being generous, there's got to be something wrong with making poor and desperate people make fools of themselves on live national TV. This allows them to be degraded and dehumanized by sociopathic and delusional hosts who lack empathy of any kind and create the notion that poor people don't need to look for jobs because there are always game shows willing to give free doleouts.
For an even bigger example, you can take how our current president won the presidential election. While yes, he does deserve some sympathy for the loss of his mother, this does not mean that he has the qualifications for being a president. Tragedy doesn't always make one into a hero, it is one's response to tragedy that does.
Unfortunately, due to our fairy tale mentality, most Pinoys seem to be stuck with the "Cinderella Mindset". While "rags to riches" stories do happen, they are far from the norm.
Please remember that just because someone is pitiful doesn't mean they're good. They might have gotten their pitiful condition because of their own irresponsible choices and stupidity. Pitying or mercy is good, but please don't let these cloud your judgement regarding other people.
Love is NOT the Solution to Everything
Love is an important aspect of life, I'll note that. Yes, for without it, life would surely suck. Unfortunately, the media again oversimplifies the idea of love and its effects on society. Always, love is depicted as the solution to all problems and that people without a lover are the most miserable people in the world.
Okay, so here are a few questions to consider: Can you eat love? Can love provide fair and stable jobs for the masses? Can love solve our issues with the rebels down south? Can love make rebuild the homes and livelihoods for the victims of Yolanda? Can love raise the literacy rate in the Philippines? Can love purge the country of corruption?
If your answer to two or more of the questions above is no then you're probably one of the smarter Filipinos out there. So no, two people getting married isn't going to solve the country's biggest problems. If anything, love is just a welcome distraction but it is most certainly not the solution the media likes to paint it as.
More often than not, it is the misguided idea of love that lead to the Philippines' further deterioration. Overpopulation, teen pregnancy, broken families and abandoned children are all too often the result of people who misunderstand and mishandle love.
Love is good for society, but so is courage, self-respect and, most of all, wisdom.
Real life is never simple and it is most certainly not a fairy tale. The answers to the hard questions that our society faces will not be easy. Filipinos all too often equate the word "good" with "easy" or "free". Good decisions and actions are almost always hard and require sacrifice of some kind. We must learn to accept the harshness of reality if we ever want to make positive changes for our beloved country.
God have mercy on the Philippines…
I HAVE RETURNED TO LAY WASTE TO OUR ENEMIES!