As a young boy studying in a Catholic private school, I was often proud of the fact that even our so-called "goodness" was also graded in our report cards. You see, in the back of our report cards, you would find a grading system regarding our industry, initiative, obedience and other traits you would find in a good, law-abiding citizens. However, after graduating from college and being exposed to philosophical debates postulated by the likes of Socrates, Plato, Nietzsche and Machiavelli, I came to realize just how silly the whole concept was. I mean, it could be helpful in making sure that kids grew up right but considering just how chaotic and troublesome growing up really is I doubt that they would really mean anything in the long run.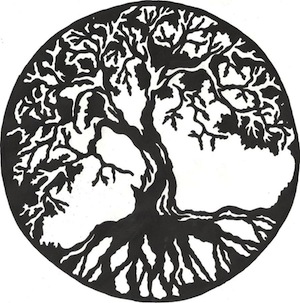 To make matters worse, I have come to notice a very troubling aspect of Filipino culture and that is the way a lot of Filipinos misinterpret common values and virtues that are found in more developed countries. Now, don't get me wrong, these values and virtues can still be found in a good number of people but it saddens me to note what they mean to a lot of other people. At best, most of these people will only understand the basic stuff like what they mean in the dictionary but at worst, they don't even know said values and virtues have an even deeper meaning beyond the basic.
I have stated in a previous article that most Filipinos don't really understand the concept of honor and the smaller values that constitute it. Here, I will expound on how most Filipinos often forget the true meaning of some values and virtues and apply them out of context or worse.
Let me show you what I mean with some of the following observations I've made over the years:
Freedom
What it Actually Means: Freedom is about having a choice in matters and knowing what a given choice entails. In second Captain America film, it was stated by one character that: "Freedom is not a right but a responsibility." This essentially means that everyone has the right to choose but that they must also choose wisely. Freedom, when abused, can be every bit as dangerous as oppression when used recklessly. An example of this in action is how everyone has the "freedom of speech". You can say anything you want about a given subject but it is up to other people on how they react to it and whether or not they even listen to it in the first place. Sure, you can always go out and hit someone but the person you hit can also hit you back.
What Most Pinoys THINK it Means: Most Pinoys tend to think that "freedom" is simply about doing what you want without consequences. It means that a person can do anything from running across non-pedestrian lanes to outright mass-murder. I will note that lawlessness and freedom are two very different concepts but a lot of people seem to misinterpret it as such anyway. A good example of this abuse of "freedom" is when celebrities and their slaves think they can get away with everything. I once heard Kris Aquino say something about "people should stay out of her life" even though she broadcasts her daily activities on a 24-hour basis which implies that people have no choice but to watch her and shut up which spits on the very meaning of "freedom".
Forgiveness
What it Actually Means: Here's a common quote: "To err is human but to forgive is divine." Indeed, forgiveness is actually very powerful as it liberates a victim from the influence of an oppressor. When you forgive an offender, it means that you are not letting that person have any effect on your life whatsoever and it frees you from bitterness and ill will. It's not about simply "letting things slide", it's about letting go of a person's neck so you can use the same hands to do something more constructive. Contrary to what our teleseryes may tell you, life is not about revenge. It's all about making yourself a better person and bettering the people around you in the process. By forgiving someone who offended you, you banish any bitterness and hate in your heart so you can allow yourself to contribute to your society instead of wasting your time and brain cells on needless animosity. A good example of this is when Israel and her people forgave the Germans for what the had done to them during the Holocaust and when Pope John Paul II forgave the man who almost killed him during an assassination attempt. While Israel and Pope John Paul II forgave their offenders, they still let justice follow its usual course and Israel, to this day, is ever vigilant (or too vigilant) in protecting themselves and their people and Pope John Paul II's assassin still went to jail for his crimes. Forgiveness just means not hating someone because of what they did to you but it doesn't mean you're going to let their offenses slide and spit on the face of justice.
What Most Pinoys THINK it Means: Here's another common quote: "Forgive and Forget." I hear lots of people saying it when they're too lazy to pursue an issue. That's why, if you'll notice, even proven criminals can still run for office in this wretched little country of ours. Most Pinoys seem to think that when you "forgive" someone, it also means that you erase everything in your mind and heart about what they did to you in the past. Is it really any surprise that I meet a lot of people who refuse to "forgive" their enemies and continue bearing their grudges for years to come?
Family First
What it Actually Means: Family first is actually something very nice. It means that you are a man or woman who looks after your family and that they will always be the center of your life. Indeed, the basic unit of any community is a family after all. There's also the idea that life's first lessons are learned at home. This means that, as a parent, it is your responsibility to look after your children and correct their mistakes.
What Most Pinoys THINK it Means: Okay, this is where we often get in trouble. Most Pinoys misinterpret this as saying that you should only look after your own family and no one else. That's why nepotism continues to be such a big problem in the Philippines. Government officials often appoint their own kin over more qualified individuals because of this crooked way of thinking. I often think that there might actually be a lot of gifted minds and good hearts among the Filipino people but they are never given a chance to lead because most officials would rather have someone they're related to take their place rather than someone who is a complete stranger to them. To make things worse, in some circles, being family-oriented means tolerating the bad behavior of people because they are "family" anyway. I've even known parents today who outright to discipline their children's misbehavior as they seem to think that that is a schoolteacher's job and that they can't bring themselves to "put their foot down" against their children.
Oh, and readers, feel free to add more examples when you can…
I HAVE RETURNED TO LAY WASTE TO OUR ENEMIES!