Nobody will disagree that there are a lot of heinous crimes being perpetrated today, and a lot of it is going unpunished. Recently I saw a photo of the latest murder-rape victim making the rounds on Facebook. The photo depicted what the poster claimed to be "Sarah", a 14-15 year old girl who was allegedly stabbed on the head with an icepick supposedly after being raped and then thrown onto a rice field in Iloilo.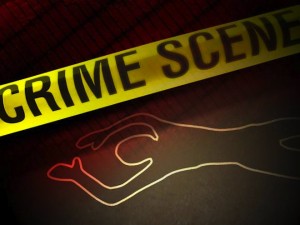 I understand the outrage and the temptation to emphasize the point by exhibiting the bloodied corpses of the victims of these crimes. There are too many crimes like this where the victims' families never see justice served. Our politicians continue to be focused on their vanity advocacies — like that whole kerfuffle surrounding that building that is supposedly ruining the view of the Rizal monument in Luneta. But violent crime seems to be regarded as a banal fact of Philippine life that no longer merits a place in politicians' publicity agendas.
Nonetheless there is still the need to show some respect for the dead. Why do photos of dead people with faces uncovered keep circulating around the Net? Even more disappointing is that some of these photos are published by established mainstream media organizations!
I recall reading about how many journalists around the world exercised a lot more restraint when it came to the video of the beheading of American journalist James Foley. A lot of them desisted from any further posting of the videos and its still images on Twitter, and those who already did pulled them off. Maybe it is time journalists and publishers in the Philippines take their cue from that show of respect exhibited by their peers in other countries.
What probably set the precedent for that sort of thing in the Philippines was the family of martyred national hero Benigno 'Ninoy' Aquino Jr who decided to exhibit his bloodied remains as is after his assassination in 1983. Also, photos of his body on the tarmac of the Manila International Airport where he fell were widely-circulated.
But that's a different thing altogether. Ninoy's family gave consent for and even encouraged all that violence porn. My heart goes out to all those families who want to grieve in private and want their sons' and daughters' dignity protected.
Show a bit of respect. Violent crime is a big problem in the Philippines. But let us not let basic decency and respect be its other victims.
Frustrated artist doing geek for a living.